Perth, Australia
Not purporting any fad diet or lifestyle, Jude Blereau instead focuses on eating food at their freshest, most unrefined and natural state.

Wholefood has a comfortable and descriptive writing style so even the uninitiated will feel encouraged to try some of the delicious recipes Blereau has created.

Mixing ingredients from different countries and origins, the only word to describe Blereau's cooking style is modern.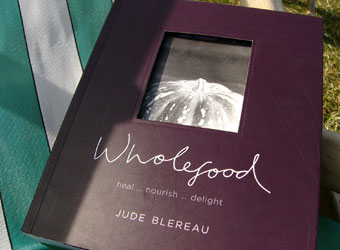 Wholefood by Jude Blereau