Beinghunted - Features Archive (2003 - 2009)
31. December / Jörg / Internal
Where is Silas?, Kenzo Minami, Visivm / Hiroki Nakamura, Peter Sutherland, Leilow Hawaii, The Hideout, Kazuki Kuraishi, Eric Elms, The Hundreds, Made Magazine, Nick Walker, James Lavelle, alife, Beingstüssy / Stüssy XXV., adidas / adicolor, Supreme / Ari Macropoulos, Nike Plus, James Jarvis, CLOT / Edison Chen, Ben Drury, Futura, TET / WTAPS, Kaos, Bagjack, SlamJam, Resonate, Boneyards, Beijing 2008, C.P. Company, Stone Island Shadow & Errolson Hugh, Alena Universal...
Beinghunted Features since 2003
Beinghunted Features - since 2003.

Looking back at seven years of features on Beinghunted, I'm quite proud of the great people and projects that we were able to report on. While at first our interviews were part of the 'regular' Beinghunted website, we took the idea of an online feature a step further with our story on James Lavelle and Earn Chen's retail project "Surrender" back in 2005. The idea was to create a layout and page-flow concept that would offer more options in regard to presenting visuals and text. The 'feel' was supposed to be more that of a magazine than of a news-site or blog.

Over the years we have been constantly modifying and improving the framework of our features which today has also become a standard of sorts for many of the newer online publications.

I am very happy to finally be able to offer a complete overview of all Beinghunted Features since 2003. You will find very early interviews with people such as Kazuki Kuraishi, Hiroki Nakamura, Peter Sutherland, TET or special product presentations from brands such as Supreme, Nike and Stüssy.
View:
Beinghunted Features Overview & Archive
Lego - Frank Lloyd Wright's Fallingwater®
22. December / Jörg / Design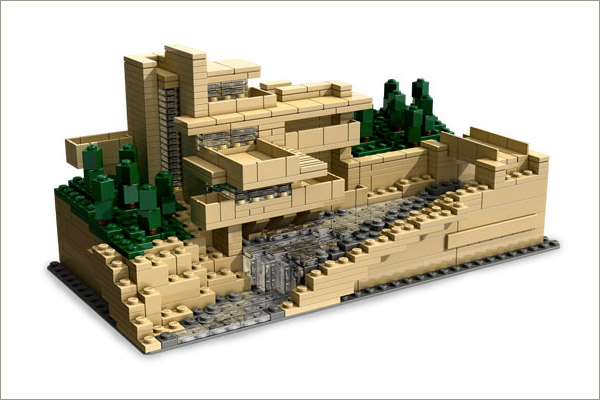 Lego - Fallingwater®
Last second Christmas gift idea.

I guess that Frank Lloyd Wright's architecture is perfect to be built with Lego as it's quite square and angular in most cases. You could try to re-build one of his houses with regular Lego bricks OR you could get this official kit of one of his most outstanding creations, Fallingwater®. As with many more interesting products, this one isn't easily available (I'd like to meet the people who decide which markets are worthy of certain products and which aren't; it would be interesting to see their picture of, let's say, Europe; am I blind or is Europe really such a dumb and lowbrow part of the world? Sometimes it feels like someone feels that way!) but thanks to Amazon it can be ordered and shipped to most locations on our planet.

Besides the house itself I quite like the water and tree elements. If one doesn't want a house one could easily also build a little sandstone/rock ensemble - after all, it's Lego!
Visit:
Lego

Making of...
21. December / Jörg / Feature
Living Mutants S/S 2010 - Photo by Enzo Laera
With his relatively young label "Living Mutants", Raphael Weinberg is one of the very few designers who has been surprising us with a fresh approach towards casual menswear.

Since our first presentation two years ago, Living Mutants has expanded carefully and with its first full-blown collection in Spring/Summer 2010 the label will definitely prove that it is possible to translate new ideas into wearable styles... This Beinghunted Feature presents some of the 'making of' pictures from the photo shooting with Enzo Laera.
View:
LM S/S 2010 Lookbook 'AD2020-Prolog'

Propulsion
17. December / Jörg / Technology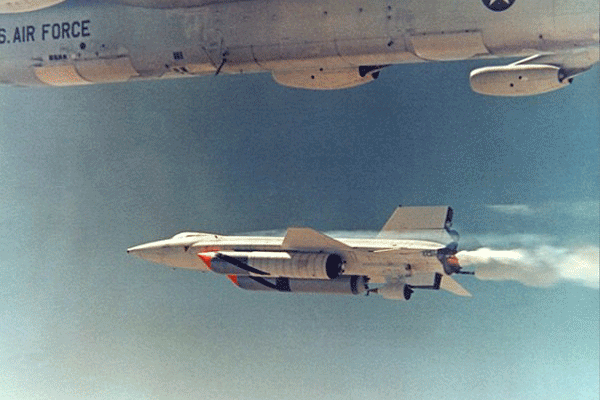 X-15 Ramjet launched from B-52
Propulsion means to push forward or drive an object forward. A propulsion system is a machine that produces thrust to push an object forward. On airplanes, thrust is usually generated through some application of Newton's third law of action and reaction. A gas, or working fluid , is accelerated by the engine, and the reaction to this acceleration produces a force on the engine.

"The ramjet is the most basic type of jet engine. They find use only in guided air launched missiles. The aeroplane firing them must be flying at supersonic speeds. Ramjets operate by subsonic combustion of fuel in a stream of air compressed by the forward speed of the aircraft itself. Usually a rocket is used to bring the ramjet up to speed before it produces thrust. Because the ramjet uses external air for combustion, it is a more efficient propulsion system for flight within the atmosphere than a rocket, which must carry all of its oxygen."

...and the above is a very cool picture!
Visit:
Dryden Flight Research Center

Polo Ralph Lauren Custom Fit Poplin Shirt
13. December / Jörg / Basics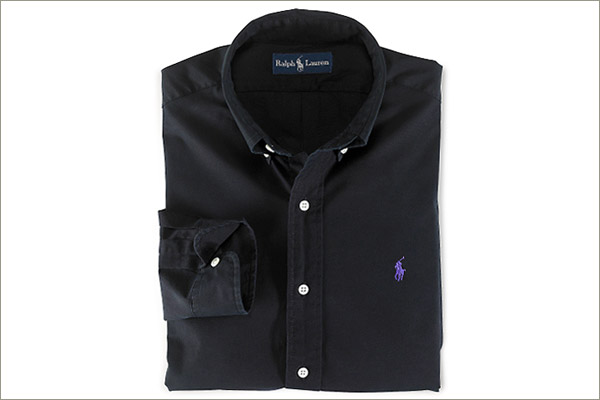 Photo: © Polo Ralph Lauren
I have never owned a black shirt.

Even though I own a good number of shirts I always lean towards choosing light colors. Some time ago, however, Errolson from Acronym had invited some people for an Acronym Friends & Family photo shooting and asked me to wear one of the black S-LA1 shirts and the resulting photo didn't look to bad, I had to admit. So, after having re-discovered Polo last year - they do have some of the best shirt fabrics on the market - I had a look at their offering this fall and what I found was this black poplin shirt with the purple Pony embroidery. I can't really say much about it as it's just the perfect black shirt for me (apart from Acronym which was already sold out). Had this been a plain black shirt, I think it would have looked too stern. Had the Pony been any other color than purple it would have been too 'gaudy'? There is a multi-colored embroidery, too, but to me it just feels too athletic. Anyway, a lot of 'talk' regarding this shirt already. If you are looking for a black shirt, this is what I can recommend.

I know that it is sold out here in Berlin but for those of you in the US - check out the Polo website, they still have most sizes and it appears to be on sale now, too!
View:
Polo Ralph Lauren

Feature: Nike Sportswear + Wood Wood - LunarWood TZ
01. + 07. December / Jörg / Feature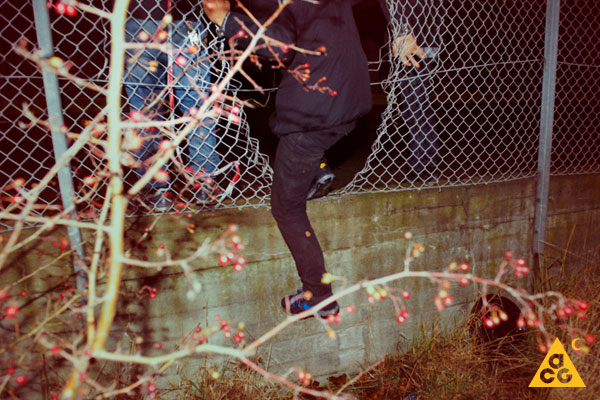 Mid-December sees the launch of the Nike LunarWood created by the fine folks at Wood Wood and Nike Sportswear Design.

In the first part of this new feature on Beinghunted we simply let the product speak for itself. In the second part we asked Brian from Wood Wood about footwear in general, the LunarWood project and related topics.

Also check out the photos by Thomas Skou that give you a good idea of the activities that the LunarWood was designed for...
View:
Nike Sportswear + Wood Wood - LunarWood Feature