Firmament Wing III
30. May / Jörg / Design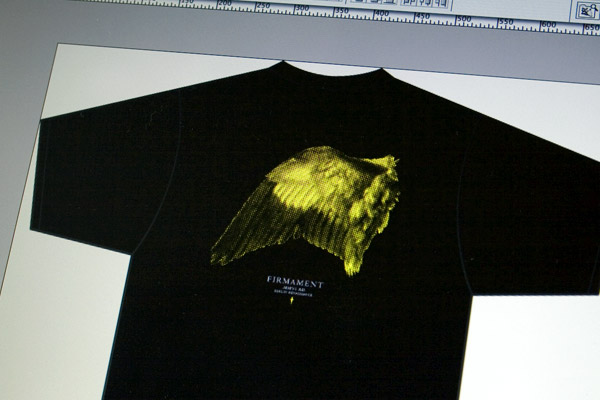 Firmament Wing T-shirt III - sketch
Firmament Wing T-shirt III - a preview.



When it's quiet here at Beinghunted that's a sign that we are busy somewhere else in our little family business... In the past days I've been working on a couple of new projects for our store Firmament. One of which involves the re-design of the Wing. It's always difficult to follow up on an already strong image, but I think this halftone version could be quite exciting when done with the right colors. We're also planning a little special for June, so watch out for that.
Visit:
Firmament

Living Mutants - Summer 2009
22. May / Jörg / Fashion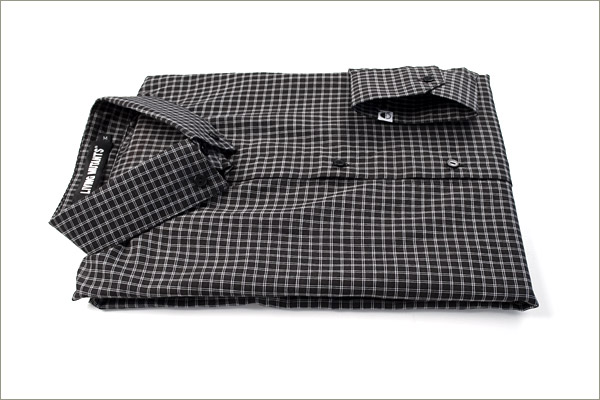 Living Mutants - Grid Pattern #1 Shirt
160g of Japanese Cotton, tailored by Living Mutants in Berlin - perfect for the Summer.



How can people wear T-shirts in the Summer?' is what I always wonder. You basically wear a tube of densely knit cotton with no ventilation - except for maybe the sleeves. Most tees have tight collars, too. It's good for the look/fit but air circulation - not really. Add a huge plastisol print on the front and your mobile sauna is complete.

Shirts are what I prefer and to me make the most sense for the warmer season: loose collar, 'adjustable front opening' (= button facing), and lightweight cotton. Surely, shirts might sometimes look a bit too formal, but there are plenty of choices for various occasions - plain, check, short-sleeved, button down, western-style, etc. etc.

I have just received a new shirt from our friends Living Mutants in Berlin. The latest version of the Grid Pattern Shirt weighs only 160 g. Compared to the 260 g of a regular T-shirt it's pretty obvious that it might be just a little more comfortable when it gets really hot.
Visit:
Living Mutants at The-Glade

This is Berlin.
20. May / Jörg / Cities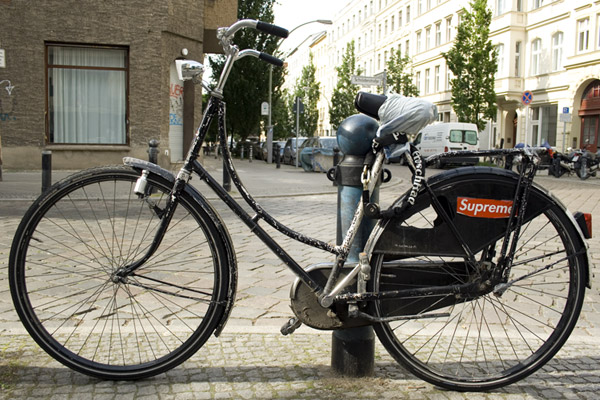 Supreme Berlin...
Berlin Impression.



I really like this bike of a good friend of mine here in Berlin. It's so unpretentiously cool and, to me, somehow reflects the attitude in this city. Functionality combined with a relaxed sense of style. This bike is dirty, beat up, but cool no matter what. It'll take you from A to B and you don't have to worry about it being stolen.

When you are used to vintage'd apparel from the Japanese masters Neighborhood or WTAPS, you know how much work goes into crafting a pair of aged jeans or a sweater. Their pieces look just like the real deal, like something someone has worn and (ab)used for years. The above bike has actually been used and aged gracefully: the battered black paint revealing the original white of the frame, the plastic bag to cover the ripped saddle. That half-torn Supreme sticker adds to the aesthetic. It could have been centered, it could have been perfectly applied. But no, quick, dirty, rough - don't care, just slap it on. Great!

Kids spend too much time trying to look cool, to have the right stickers on the right stuff. Well - the less you think about it, the better some stuff looks. People will notice if you 'tried (too) hard' of if you just 'did it'.

But maybe it's just a dirty old bike with a torn Supreme box logo sticker on it...?
Visit:
Berlin

Museum Brandhorst, Munich
19. May / Jörg / Architecture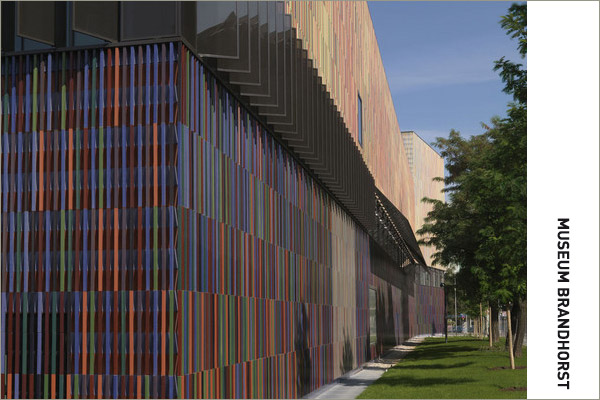 Photo: Museum Brandhorst
Opening of the Brandhorst Museum in Munich on May 21st.



Unfortunately, during my recent trip to Munich, I did not manage to visit the new Brandhorst Museum - as it's only just opening this coming Thursday. I did manage to stop by, though, to take a look at the building itself. It's quite marvellous:

"The façade looks like an abstract painting and draws attention to the building's function as an art museum. It comprises various layers with different functions. On top of the building's substructure and insulation there is a layer of horizontally folded sheet metal with fine perforations. In front of this, 36,000 ceramic rods have been fixed vertically. These are finished in 23 different coloured glazes and fall into three groups of shades and tonality, accentuating the impression optically that the building is made up of three separate, interlocked volumes."

Inside, parts of the Brandhorst collection are on display. You will find artworks by Andy Warhol, Damien Hirst, Christopher Wool, Mike Kelley, Sigmar Polke amongst many others.
Visit:
Museum Brandhorst

Intersection Germany Launch Event
08. May / Jörg / Event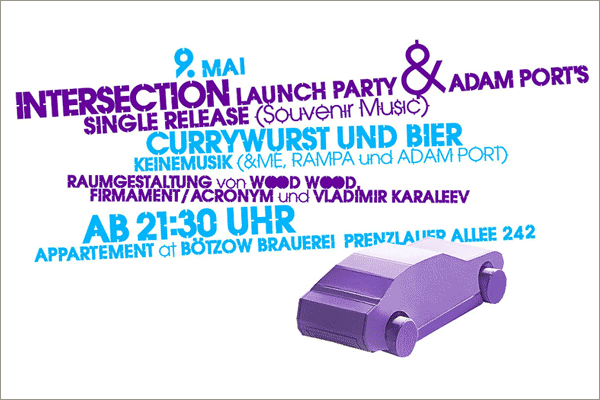 Flyer
Intersection Launch Event - Firmament/Acronym.



Intersection Germany will host a launch party at Appartement / Bötzow Brauerei on Saturday, May 9th. As part of this event, we will have a small photo exhibition featuring Acronym.

Intersection Germany Launch & Single Release - Adam Port (Souvenir Music)
Saturday, May 9th, 21:30
Appartement at Bötzow Brauerei - Prenzlauer Allee 242

Rooms by Wood Wood, Firmament/Acronym, Vladimir Karaleev.
RSVP:
Agentur V

Vitra for kids / Charles and Ray Eames
07. May / Jörg / Design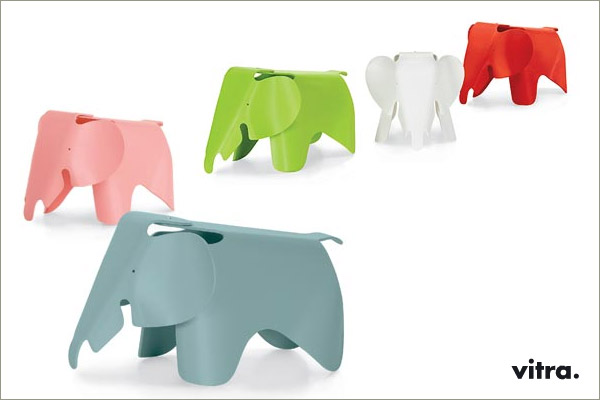 Vitra - Charles and Ray Eames Plastic Elephant
Design classics for the little ones.



Since 1957 Vitra has been producing furniture based on designs by Charles and Ray Eames and George Nelson. Since their beginnings, the company has developed into much more than just a design-oriented production company. Vitra also keeps a museum and archive of modern furniture, it has expanded its campus in Switzerland and Germany over the years with buildings by some of the world's most important architects such as Frank Gehry, Nicholas Grimshaw, Zaha Hadid, Tadao Ando, Alvaro Siza, Herzog & de Meuron and SANAA.

Apart from the furniture for grown-ups, Vitra also takes care of the little ones with their "Vitra for Kids" series. There you will find iconic pieces like the Eames Elephant (re-issued in plastic after its huge success in plywood), the "Junior" chair by Verner Panton, or the Porcupine Desk by Hella Jongerius. Only question remains is whether parents will actually let their kids use and play with these pieces...

Vitra's own corporate design is also worth a mention - and maybe even the fact their logo has close similarities to that of one of our favorite Japanese brands.
Visit:
Vitra.

The Florilegium
06. May / Jörg / Web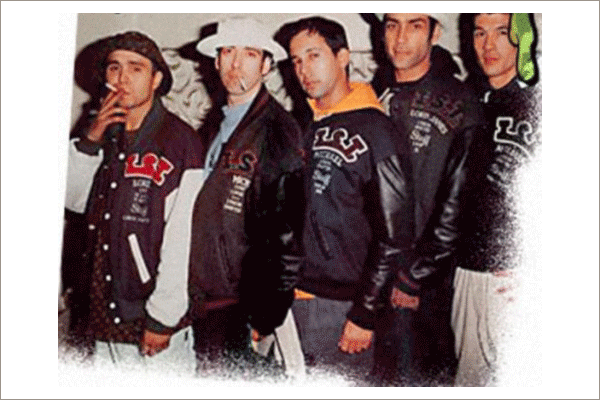 I.S.T. London
New Photolog - let's see some comments!



Our friend Bollett from Urbancamou just sent us the link to his new project "The Florilegium" - a photolog of everything he likes. We'll, I can tell you this much, he has assembled a lot of stuff I like; some of which made me smile when I saw it (again). So, take a look and if you have to add anything to the images, there is a "Comments" feature, too!

And, if you wondered what a "Florilegium" is - this is what Wikipedia has to say:

"In medieval Latin a florilegium (plural florilegia) was a compilation of excerpts from other writings. The word is is formed the Latin flos (flower) and legere (to gather): literally a gathering of flowers, or collection of fine extracts from the body of a larger work."
Visit:
The Florilegium

Character
04. May / Jörg / Design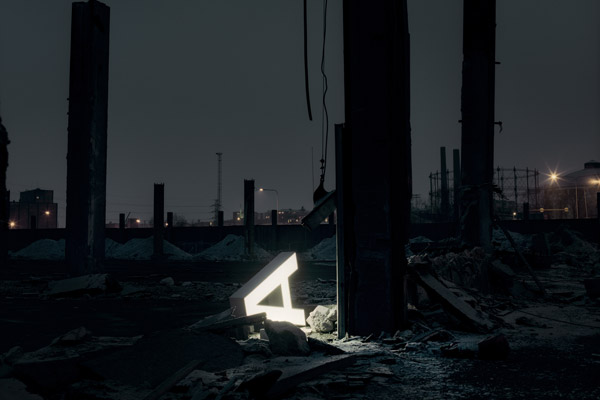 Character Finland
You can fly to Vegas or you can visit Character in Finland.



Have you noticed that those elaborate fascia signs are getting scarcer? More and more shops take the easy and much cheaper route by simply having a digital print-out lit at their storefronts. The fine people of Character in Finland are collecting old signs and re-vive them as single-standing objects. They might give you a deal if you'd like the name of your store spelled out...
Visit:
Character Finland

Head Porter Plus Savanna Jacket
04. May / Jörg / Fashion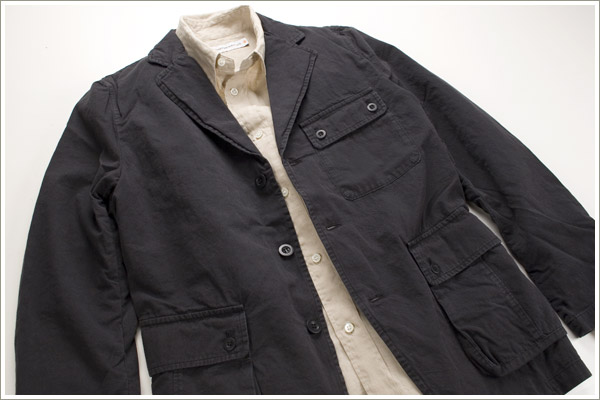 Head Porter Plus Savanna Jacket
No fear to break this one in - it's already done...



I do feel a bit reluctant to write about things that we also carry in our shop as it might appear as if I was just trying to sell. But since I'm also responsible for the buying, everything that is in the shop I like or have a connection to, which I'd like to explain or talk about. So please allow me - from time to time - to show you and write about some of these items (other than in that machine-like "About" or "Details" tone).

The Safari themed collection from Head Porter Plus might not seem too exciting at first. "Basics", you might say. Yes, but, as we'd all expect from the company, at a very high level. Especially in regards to the material-handling and finishes of the garments. I can surely say that I don't really like the idea of having new clothing. Why? Well, the second you put it on, you know that it won't last. With the first wash or cleaning that 'first shine' will be gone. Your item will be different from the one you actually bought. And that bothers me. It would be cool to always see a piece of clothing in a (slightly) aged state before picking it up.

The above jacket seems to be in exactly that state - maybe even a bit further. Let's say 6 months after your purchase... You know exactly what this jacket will look like after having worn it and washed it. It might fade a little more, for sure, but the transition from "raw" to "vintage" is a smoother one. The same goes for that LAMF M-65 by WTAPS. One of the best pieces for the Summer (apart from that Plar Fleece Vest, of course...) with that 'I've had it for ages' feel to it.
Visit:
The-Glade (HPP S/S collection coming soon)

Image Movement Berlin
03. May / Jörg / Retail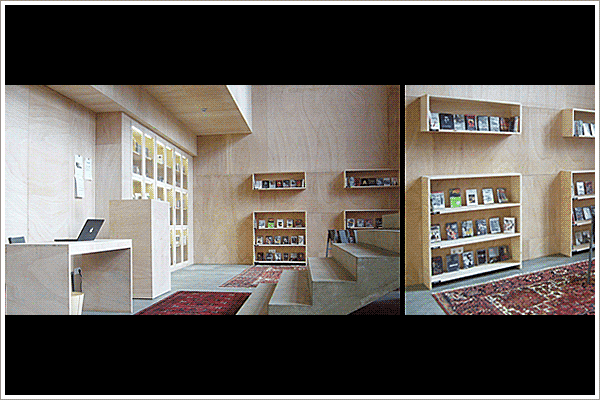 Image Movement Berlin
Not your average DVD shop - Image Movement is gallery Sprüht Magers' brand new video concept store.



A new shop for the moving image just opened its doors in Berlin's Oranienburger Strasse: Image Movement offers a wide range of art DVDs, as well as titles picked by their artists such as Barbara Kruger, Cindy Sherman, or Stephen Shore.

Apart from the eclectic selection of titles, it's the interior that is quite remarkable, too. Sort of like a F.I.L. just for movies...
Visit:
Image Movement Berlin

Mystery Ranch Backpacks
01. May / Jörg / Equipment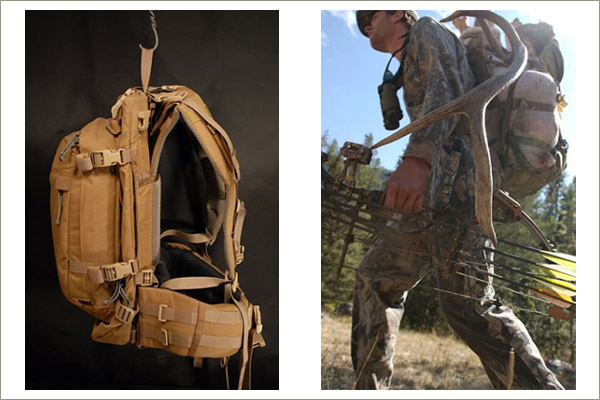 NICE Crewcab
For the more serious back-packers!



"The Crew Cab is a variable capacity pack made up of three separate compartments and multiple components that can be configured to carry loads that vary dramatically in size, shape and weight. The Crew Cab can be collapsed into a compact daypack, or it be expanded and used for three to four day backpack hunts. The Crew Cab's integrated expandable platform area is perfect for hauling Mystery Ranch Load Cells, Pelican cases, shed antlers, weed control sprayers, entire antelope, or even multiple elk quarters. When fully compressed, the Crew Cab is a low profile 1900 cu. inches that will not interfere with active motion. Fully expanded, the Crew Cab can reach the equivalent of a 5000 cu. pack. For Backcountry Hunters and anyone looking for a system that can do it all, this is your pack."

I guess it's also good for a few books, a bottle of water, a jacket, etc. Do note, that a NICE Frame or Overkill NICE Frame is required for this model...
Visit:
Mystery Ranch