Reebok Pump 20th Anniversary / Roppongi Hills
22. November / Jörg / Event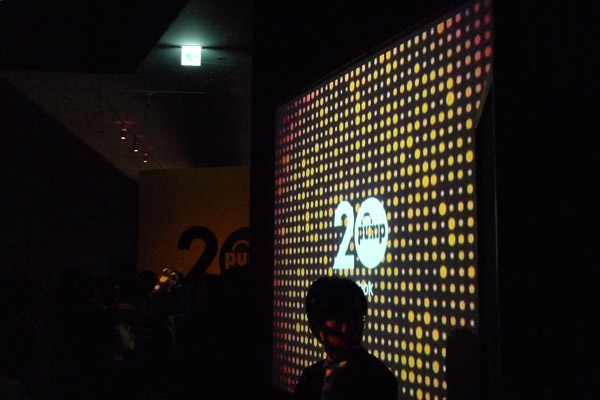 Reebok's 20th anniversary of the Pump in Tokyo.

We stopped by at Reebok's 20th anniversary party of their legendary Pump at Roppongi Hills Friday night. Great party, even greater: the view of the Tokyo skyline at night from the 52nd floor at the Mado Lounge.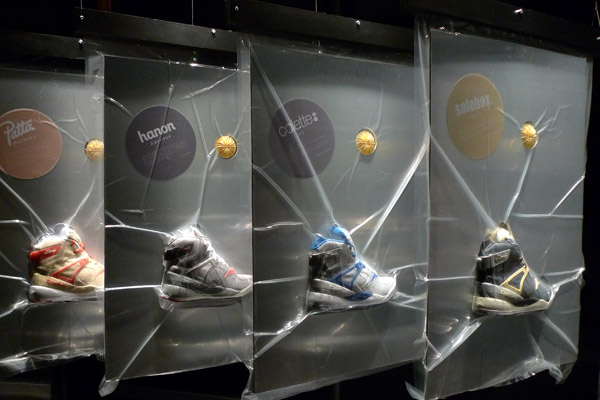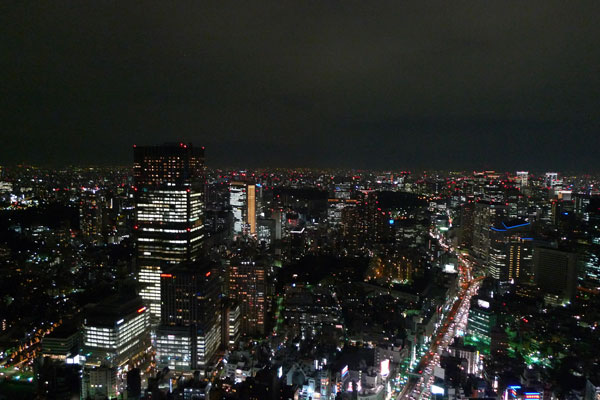 Visit:
Mado Lounge

Liganova
16. November / Jörg / Friends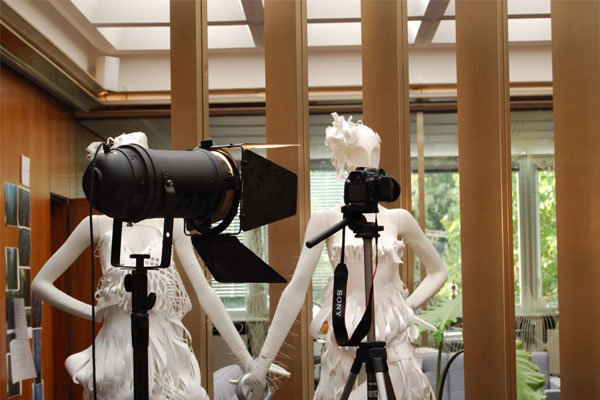 There hardly ever is time to be your own best and most important client... there should be, though...

A little over a year ago, I was introduced to Liganova by a friend of mine here in Berlin, Ken Yamamoto (ACR and Shadow videos!) who had already been working with and for this agency. We were invited to visit their HQ (and a proper HQ it is - slick 70s James Bond-type office building with matching Porsche and Mercedes parked outside...) to talk about our work, their work and to discuss possible projects. Since then I have been helping the folks down in Stuttgart a little with their website and we have been developing a few things here and there.

Even though their work is quite a distance away from the 'world' I usually report on, I thought it would be cool to take a look at what is happening in theirs... Surely, these guys are 100% towards the outside - projects for clients that is, but they are 200% towards the inside - inhouse 'stuff', as well. From my experience the latter part is the most difficult. When you are doing client work you focus all your energy on that one goal, to make the client happy and to successfully finish the task. In many cases, your own projects - corporate design, website, or simply 'fun stuff' - often fall behind. Not so at Liganova, it seems. Just a few weeks ago they had time to produce (and finish) a new edition of their Liganova magazine. And it's not just a few pages of case studies and copy taken from other publications - but stories and a photo shooting produced by the guys themselves. And they had fun while doing it, that's pretty obvious when you look at the result.

It really is cool to see that - given a little time - one can actually do pretty good stuff for oneself, too.
Visit:

LigaVision | Liganova Blog

London to Paris in Berlin
11. November / Jörg / Event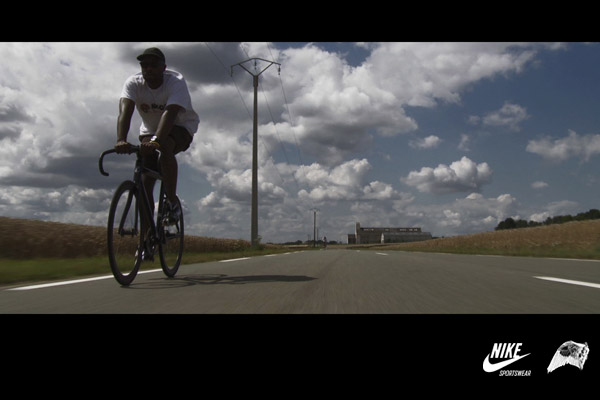 Berlin Premiere of "London to Paris".



Firmament will play host to the Berlin pemiere of "London to Paris", a film by Grace Ladoja, documenting the journey of 10 cyclists traveling from London to Paris to the finale of the Tour de France this summer, and to meet Lance Armstrong at the opening of Stages at Perrotin Gallery.

Featuring: Artoo aka "Henne" from Berlin, Jupiter from Undefeated, Kyle from DQM, and many more...



London to Paris at Firmament


November 12th, 8 p.m. (film starts at 9 p.m.)
Schroederstrasse 8, 10115 Berlin
Visit:

Firmament | Stages 09

Alena & C.P. Company/Aitor Throup
04. November / Jörg / Features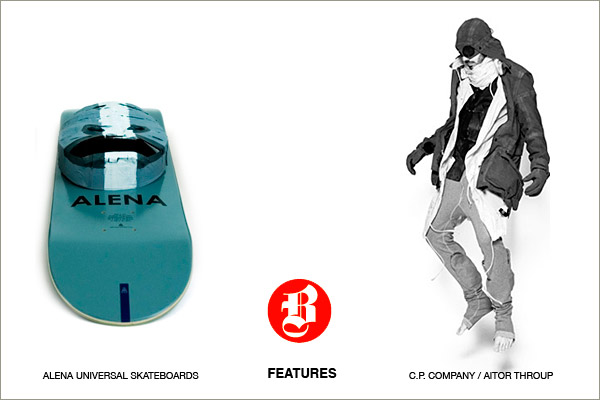 New Beinghunted Features: Alena Universal Skateboards & C.P. Company/Aitor Throup - Goggle Jacket 20th Anniversary.



Check out our two new features. One on Alena Universal, good friends from way back and C.P. Company/Aitor Throup who we have offered us an insight into some of their projects this year. This latest feature is an update to our earlier story on the 20th anniversary of the Goggle Jacket.

View:
Beinghunted Features

Einstein's Watch
02. November / Jörg / Printed Matter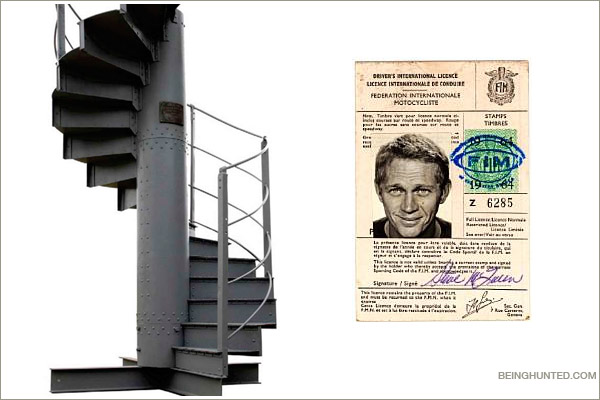 Eiffel Tower Staircase, Steve McQueen's driver's international license
Being an unofficial record of a year's most own-able things...
by Jolyon Fenwick and Marcus Husselby.

As you know, I have been collecting stories on 'things' for a lot longer than eight years now. While the urge to 'look for more', 'get more', 'have more' has quieted down a bit (thanks in part to having turned this all into a 'job' that is our store) this little book managed to get my heart-rate up a little. As the title and intro suggest, this book is a catalogue on things that were sold over a period of 12 months from July 2008 until June 2009. But, well, more grown-up 'stuff'... among these collectables and curiosities were a part of the staircase from the Eiffel Tower, Steve McQueen's driver's international license and this one here:

The key, with tag reading 'Crows Nest Key Telephone'', designed to open the binoculars storeroom on the RMS Titanic. Fatefully, however, the key was not on the ship when she set sail from Southampton on 10 April 1912, but instead in the pocket of an officer transferred off the vessel days before its maiden voyage. He had forgotten to hand it to his replacement as he left. As a result, spying for obstacles was left to the naked eye. Mr Frederick Fleet, one of the lookouts on the ship, told the inquiry into the sinking that with binoculars the Titanic might have been able to dodge the iceberg. On the difference the binoculars might have made, he said: 'Well, enough to get out of the way'.

Well... you get the picture. This book is funny and charming and - most importantly - you don't even have to start thinking and getting excited about trying to find any of these items as I'm sure they won't go on sale again anytime soon.

Thanks to Jolyon and Marcus - this book made my day (and a couple more in the coming weeks, one story a day...)!

Visit:

20ltd |

Visit:

Jolyon&Marcus