Futura - Odyssey Two
23. September / Jörg / Art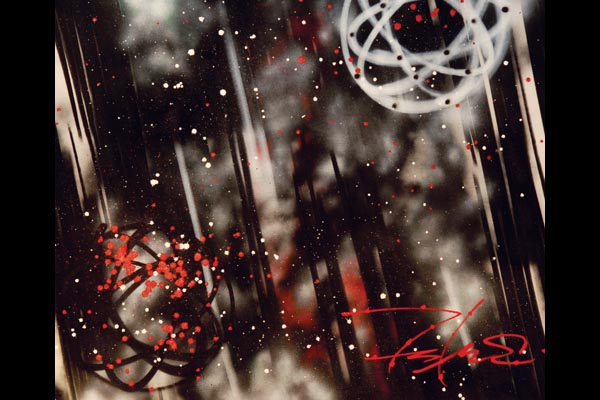 Errolson Hugh, photo by Luke Abiol
Futura returns to Berlin...



We are looking forward to the opening of Futura's show "Odyssey Two" here in Berlin tomorrow. Collectors will be able to view - and purchase - key pieces from Futura's unique, imaginary world: study pieces provide entry level works, while there will also be a trademark Pointman series, a small number of recent abstract canvases, and a limited exclusive print edition to mark the occasion available on the evening.

Stay tuned for more information - also in regards to purchasing...

Visit:
Odyssey Two

Acronym F/W 2009-2010
22. September / Jörg / Fashion
Errolson Hugh, photo by Luke Abiol
Acronym F/W 2009-2010 collection launch in Berlin.



As a treat for our friends in Berlin, we are organizing a special launch event for the upcoming F/W 2009-2010 collection by Acronym at the beginning of October. To give you a slight idea on what's coming, our friend Luke Abiol provided us with images from a recent photoshooting with Errolson Hugh - the above shows one of our favorite pieces...

Stay tuned for more details regarding the event...

Visit:
Luke Abiol Photography

Stone Island Shadow Project, London (UPDATE)
16. September / Jörg / Event
Stone Island Shadow Project
On September 10th, Stone Island hosted the official launch of the Autumn/Winter '009 '010 Shadow Project collection in their flagship store in London's Covent Garden.



This feature is a follow-up to our previous showcase of the introductory video for the Shadow collection. In this update we will take a quick look behind the scenes of the video shoot with Errolson Hugh and then show the finished film and get some background information on the Shadow Project.

View:
Feature

Souvenir Label Night at Watergate, Berlin
16. September / Jörg / Music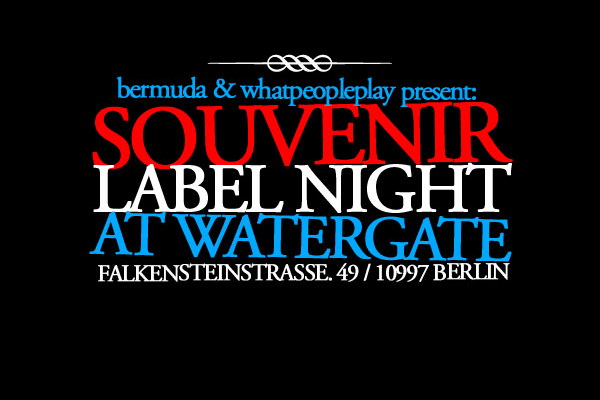 Souvenir Label Night at Watergate - Flyer detail
The days are getting shorter...



... time to switch to night-mode here in Berlin. Join the good folks from Souvenir Records for their label night at Watergate this coming Saturday, 19.09.2009:

* Tiefschwarz / Souvenir
* Matthias Tanzmann / Moon Harbour
* Santé live / Souvenir
* Adam Port / Souvenir & Keinemusik
* Rampa / Keine Musik
* Dosdos / Be Chosen
* Elle P & Iftah live / Souvenir
Visit:
Souvenir Records on MySpace

WTAPS Saloon Shirt
15. September / Jörg / Fashion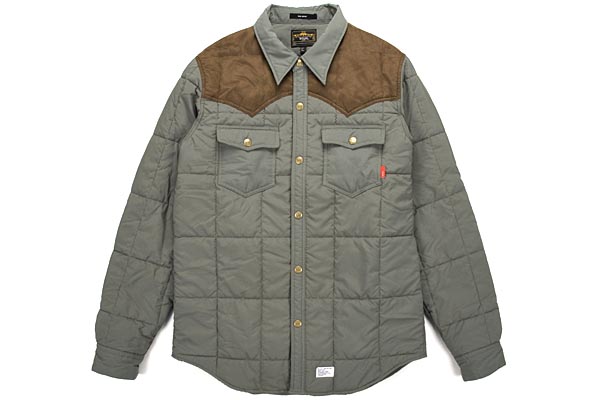 Padded "Saloon" shirt by WTAPS - Dazed and Confused
WTAPS Saloon shirt - favourite item...



The only thing I miss when ordering things for myself through the store is the whole sales process. Going to the counter with the sales staff, waiting, watching the goods being wrapped, getting a bag, etc. In a way it's more satisfying?

In any case, I am very happy about this new padded shirt from WTAPS. We did do a similar style some seasons ago with Penfield in down which was a bit too warm for my taste. The abvoe is nice for the current climate and I'm sure it'll serve me well as an insulator in the winter months.

Visit:
WTAPS

Supreme Book
13. September / Jörg / Culture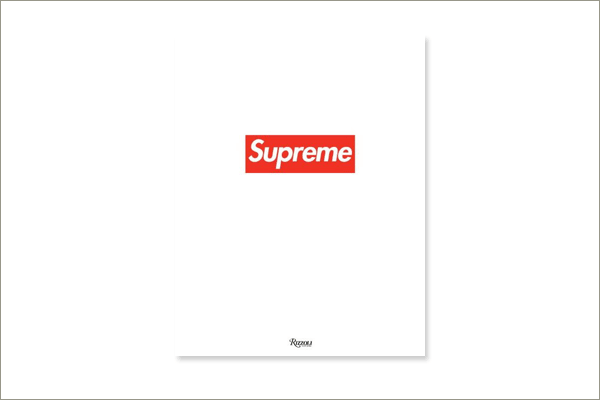 Supreme Book, Rizzoli
Supreme - Downtown New York Skate Culture by Aaron Bondaroff.



Stephen Mann (Thenonplace.com) told me about an exciting new book that is supposed to be launching next year. I guess the above image gives it away. Here are the details from the publisher's website:

Written by Aaron Bondaroff, Introduction by Glenn O'Brien
Pub. Date: April 2010
Trim Size: 8-3/4 x 11-1/4

Visit:
Rizzoli

Supreme / Damien Hirst II ?
13. September / Jörg / Design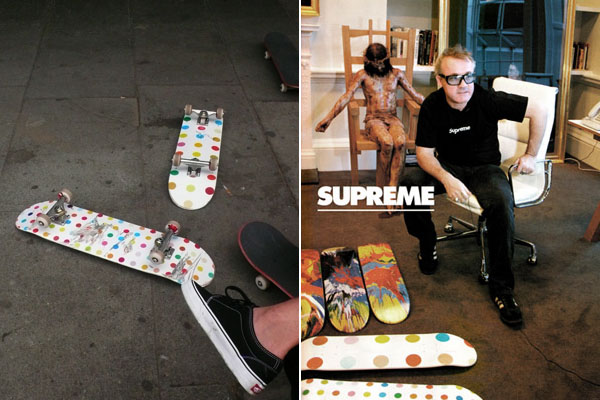 photo left: Andrew Bunney
Supreme - Damien Hirst, 2nd edition skate decks?



I'm sure these did not go by unnoticed when they appeared in Honeyee mag some weeks ago. Just a few days ago our friend Andrew Bunney hung out with some folks shooting a catalogue and guess what he is teasing us with - a few more images of these decks. So, a second edition of Supreme decks by Damien Hirst is imminent...? Let's hope so!

Visit:
Andrew Bunney on Honeyee.com

Boy's Own
12. September / Jörg / Music & Design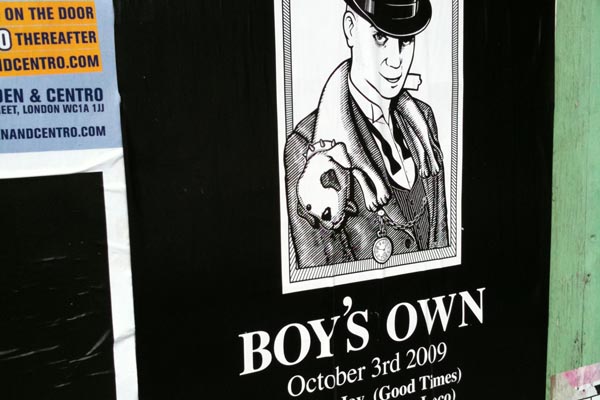 Boy's Own
Boy's Own - new designs...



We have been working on some new Boy's Own designs in recent weeks. On my short trip to London on Thursday/Wednesday I discovered these posters - announcing an upcoming party. Not to give too much away - but the design is one of the two by Dave Little which will be coming out soon...

Visit:
Boy's Own on Facebook