Stone Island Shadow A/W '010 '011
21. January / Jörg / Event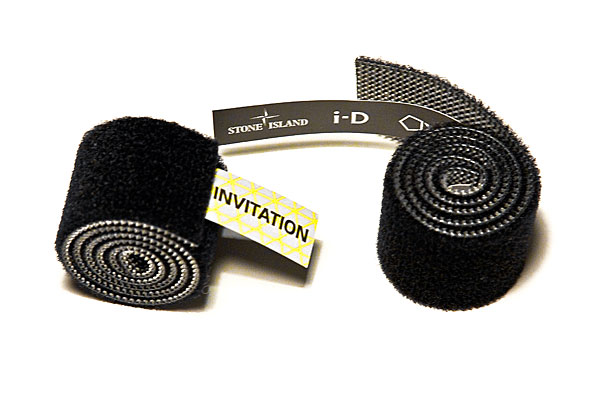 Invitation
Stone Island Shadow in association with i-D Magazine: Breakfast at Colette.

Just got this in the mail - the invitation for the Stone Island A/W '010 '011 presentation at Colette on Saturday. I've had a number of invitations on Beinghunted before but this one is in my top three in regard to design. It's a piece of velcro that has been rolled up. Between the layers you will find a narrow strip of paper with the details. It has a nice feel to it and it's playful, too. When you try to get it back into its original state one easily notices what a pain in the a#?! it must have been to produce a larger amount of these invites... but then there is only very limited capacity at Colette so they had to keep the numbers low, anyway...

Thanks to Lena Emery who was around to take this nice picture!

Flyer
Visit:
Stone Island

Firmament: BBC / Ice Cream S/S 2010 Preview Party
14. January / Jörg / Event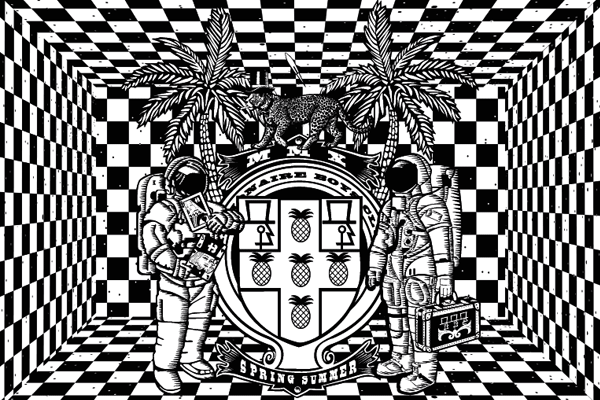 Flyer
Intersection Germany presents BBC / Ice Cream's Spring/Summer 2010 Preview Party at Firmament on Thursday, January 21st in Berlin.

Join us on Thursday, January 21st at our store Firmament in Berlin for the preview party of BBC / Ice Cream's upcoming Spring/Summer 2010 collection. We will have a selection of pieces on display and for sale, we'll have drinks provided by the good folks at Beck's and Havana Club, as well as fine music by Fabio (Bape UK) and Adam Port (Souvenir / Keinemusik).

Start the party night at Firmament - we're looking forward to seeing you!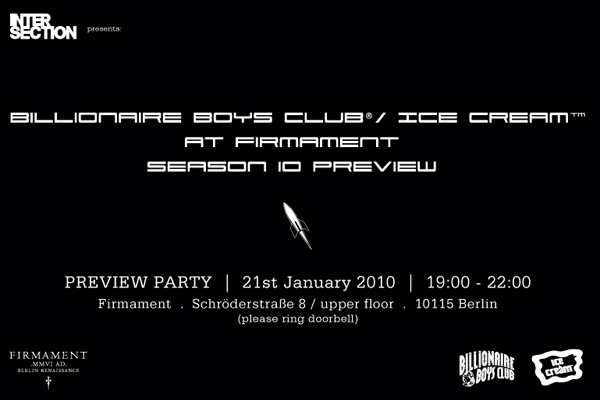 Flyer
Visit:
Firmament / Facebook

The Refinery Post Shave Balm
11. January / Jörg / Grooming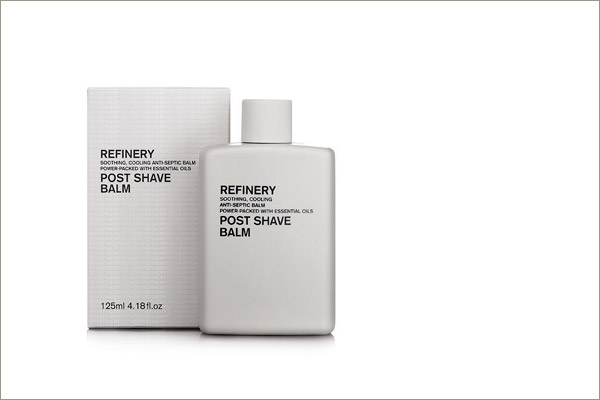 The Refinery Post Shave Balm
When products you get attached to are discontinued.

Grooming is one of the least covered subjects here on Beinghunted. I'm not an expert and I guess it's difficult to write about something that is as diffuse (pun intended) as a scent or as subjective (or individual?) as the properties of a lotion, shampoo, cream, etc.

This post about The Refinery's Post Shave Balm can be filed under the category "acknowledgement" or maybe even "eulogy"? What first drew me to it was an unmatched level of unobtrusiveness of the graphics and packaging. I cannot stand the look of most stuff that is in my bathroom so it was a relief to have something that didn't scream at me in the morning. The second aspect of this shave balm that I appreciated was the scent. Or lack thereof? As said above, it's hard to describe - if you buy something that is "scent-less" this is what this smells like, but with something else... that's nice, subtle. Get the picture?! Finally, it also works. For me. Period. And I have tried a lot of stuff but my skin says 'no' to most.

A few signals point to the fact that this product might not be continued — it is discounted at most online shops and not available through The Refinery anymore, either... too bad... need to stockpile...

Visit:
The Refinery

Eastman USAAF Type A-10
05. January / Jörg / Accessories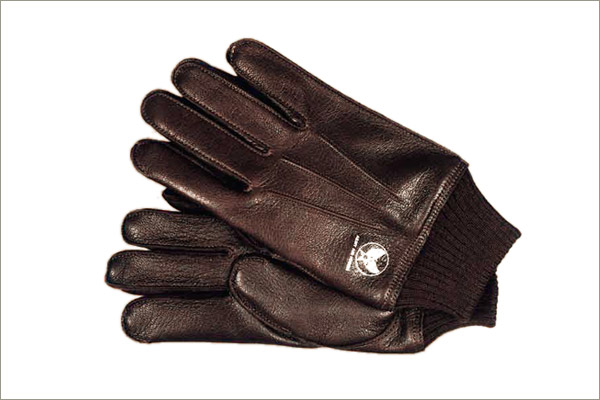 Eastman USAAF Type A-10 Leather Gloves
When you see it you don't know you need it. When you need it, you don't find it.

Good gloves as well as proper jeans are hard to find, in my opinion. When Visvim still made their Elk Trigger gloves a couple of years ago, I always put off buying them - I rather wanted shoes or their jackets. The season I had planned on finally buying them, they were no longer part of the collection. Since then I've been looking for something similar.

The pair that comes closest is a reproduction of the Eastman USAAF Type A-10 Goatskin gloves as seen here. I don't own these yet so I cannot say how good they are. From the description, however, they sound decent to say the least. Only thing I'd change would be the length of the wristlet (or the leather part) - most gloves are usually too short for my taste - and the decal. I know, it's a 1:1 reproduction but hey... I'm not a pilot...

Visit:
Eastman Leather Clothing (UK)

New Project
03. January / Jörg / Internal
Stüssy / Carhartt, 1991
New year, new (but old) project.

This teaser for a project that I have had on my "Want To-Do" list for years now and it is finally taking some shape. Not sure how much more time I will need but taking the first pictures feels like it's a good start for now.

The above is a Carhartt jacket that was customized for the first Stüssy Store in NYC that opened in 1991 on Prince Street and shows Carhartt's 1889/1989 100th anniversary labels. More on this piece and the project soon...

Visit:
Stüssy

Montblanc Meisterstück
02. January / Jörg / Design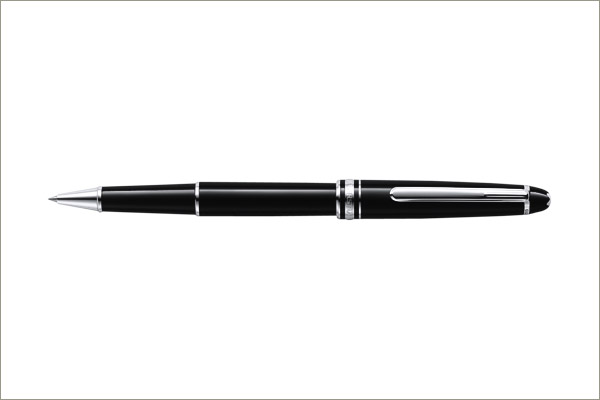 Photo © by Montblanc
If you feel that you have enough stuff already and if you feel tired of a lot that is being pumped into the market these days, maybe you are ready to start over and lay a proper foundation.

I'm currently in the mood of ridding myself of a great many things that accumulated over the years. I feel that in the past I bought or collected stuff that I thought I'd be excited to use in the future: 'When I pull these out in 10 years it'll be insane!'. Well, this future is now... and apart from one or two I have not touched any of my deadstock vintage T-shirts, hats, sneakers, etc. (I just went through some of my old stuff; check a few photos here). Surely, many pieces have a story to tell, they are connected to people, trips, cities, special occasions, but a lot is just baggage that lingers...

Instead of buying for a future past I have changed my buying habits to 'buying for the present' some few years back. What I found to be more important is to have a proper 'foundation'. A proper watch, a solid bag, a good bike, good furniture, a camera, or a good ball-pen such as the Montblanc Meisterstück pictured above. You can use these pieces and they will stay with you for a very long time. So, in a way, you are also buying for a future past, with the difference that in the future you will be glad that you actually used these items. Some even get more valuable with a story attached...

Visit:
Montblanc