Living Mutants - Exhibition N°1 - S/S 2011
29. June / Jörg / Fashion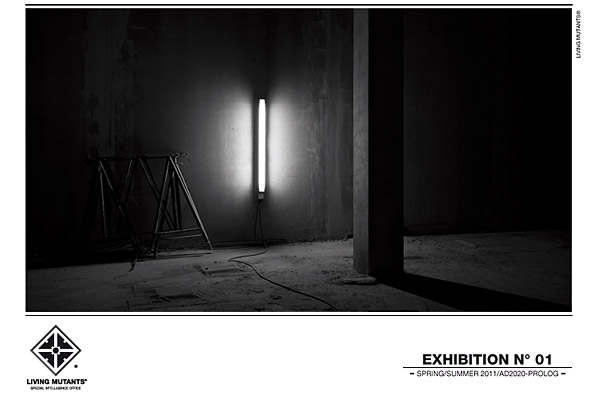 Invite
Living Mutants Spring/Summer 2011 Collection Presentation in Berlin.

We are happy to announce the presentation of the LIVING MUTANTS S/S 2011 COLLECTION in Berlin at the L-40 Showroom from July 7th until July 10th.

If you would like to make an appointment to view the collection, please get in touch with us via our contact form.

--
*Please note that this presentation is for buyers and press only.
MAKE AN APPOINTMENT:
LM / The-Glade.

Beinghunted Tote Bag
20. June / Jörg / Bags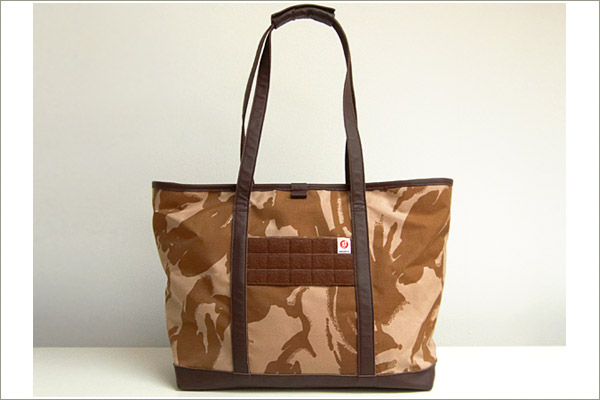 Beinghunted Tote Bag
Wear testing the new Beinghunted Tote Bag.

More than half a year ago I sat down with Pe from Bagjack to develop a tote bag for Beinghunted. Since the basic shape of this kind of bag is more or less static - in our case we also based the body on an existing Bagjack messenger bag - we focused on the details. One key element is the Velcro® webbing on the outside which allows the wearer to add on smaller pouches, carabiners, etc. as well as customize the bag with his/her own patches. In order to keep the contents protected during tougher weather conditions, Pe suggested to add a cover with waterproof zip, an element which is not too common on most tote bags. For easier access, this lid can also be folded outwards when opened to enhance stability. We also adjusted the lenght of the carry straps, adding a bit to the length, so that the bag could be shifted further towards the back when fully loaded.

Besides some minor adjustments, the new Beinghunted Tote Bag is close to going into production and should be available in the next few weeks. Please do not hesitate to get in touch for further information.
Contact:
Beinghunted.

Munich 1972: Waldi
13. June / Jörg / Collectable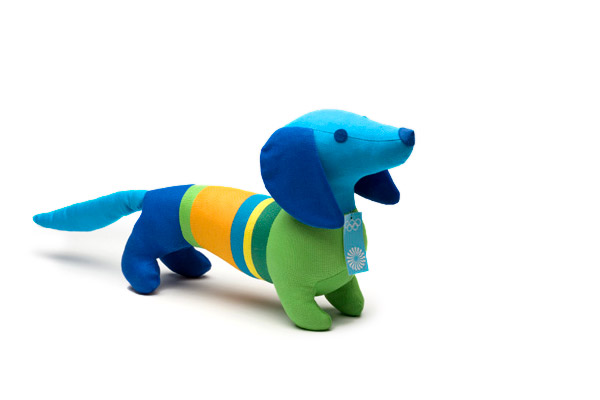 Olympic Games 1972 - "Waldi"
First Olympic mascot: "Waldi".

For a few years now, I have been looking at and for collectables from the various Olympic Games or Football World Cups. Anything notable so far? Not really... In my opinion, since Waldi was introduced in 1972 (and with it some of the most beautifully designed merchandise) nothing comparable has been done. Just by looking at the current FIFA World Cup logo I am certain that I won't find anything good in their online shop either. Hoping for the London Olympics now...

Below you will find a great resource in regards to the design (and the collectables) of the 1972 Olympics in Munich.
Visit:
1972 Munich Olympics

Stüssy XXX. - Paris
05. June / Jörg / Event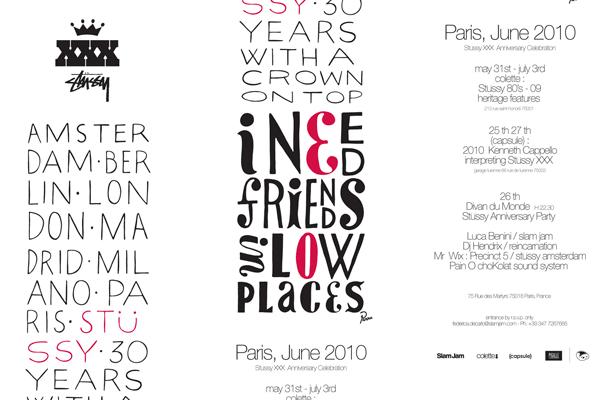 Invitation
Stüssy XXX. Anniversary celebration festivities in June in Paris...

During the month of June, Stüssy will host a number of XXX. events in Paris. There will be a special showcase at colette, a Kenneth Capello show at Capsule and - as the grand finale - the anniversary party is to take place at Divan du Monde on June 26th.
Visit:
Stüssy