Carhartt: Roper Pant
29. March / Jörg / Apparel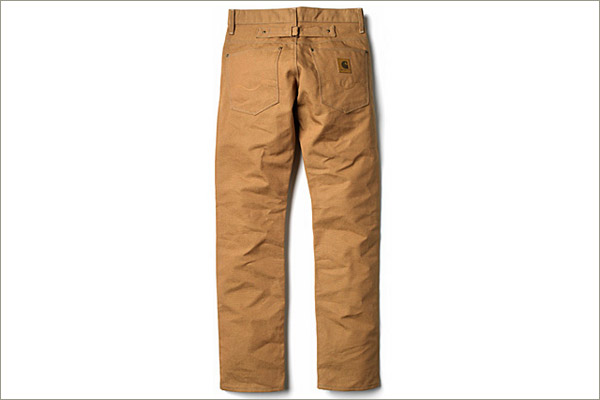 Carhartt: Roper Pant
Carhartt: 1992, 1994, 2010.

I only own three items by Carhartt: 1) fleece zip hoodie with logo embroidery from 1992; sample bought from Boxfresh at Seven Dials in Covent Garden; 2) zip hoodie in purple (?!) from ca. 1994 and 3) the Carhartt Roper Pant which I just picked up at the flagship store in Munich. What caught my eye was the color of these, that original brown/red/yellow. I didn't really intend to buy any pants but when I saw the slim cut and the selvedge detailing I just had to try them on and, yes, purchase them (thx Tith!). What I could see, and this would be a reference to the amazing eYe / Junya Watanabe collaboration, would be a nice sport coat in the same fabric: tailored cut, articulated sleeves, no lining, selvedge. Maybe an idea for Spring/Summer 2011?

I have also seen some of the Heritage styles coming this fall/winter; it will be good...
Visit:
Carhartt

Nieves: James Jarvis "Car Park"
26. March / Jörg / Editions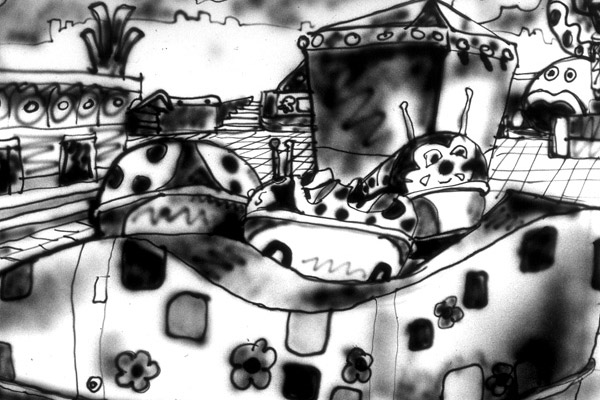 Nieves : James Jarvis
Another companion from the early years of Beinghunted - Nieves.

I think in one of the first eMails that Benjamin from Nieves sent me, he had included a photo of his office or living room (or both...) which showed a Baby Milo figure from A Bathing Ape. It was the larger version (400% in Medicom terms) which had come out at the time - must have been around 2002? Strangely, that image stuck, not sure why, maybe because I also wanted that thing but didn't see a chance of getting it...?

Since then, Nieves has enjoyed a nice and steady growth. Just yesterday Benjamin sent me information on one of his latest releases - Car Parks by James Jarvis. A great little book and for me a good occasion for a mention here.
Visit:
Nieves

PASSENGER
22. March / Jörg / Film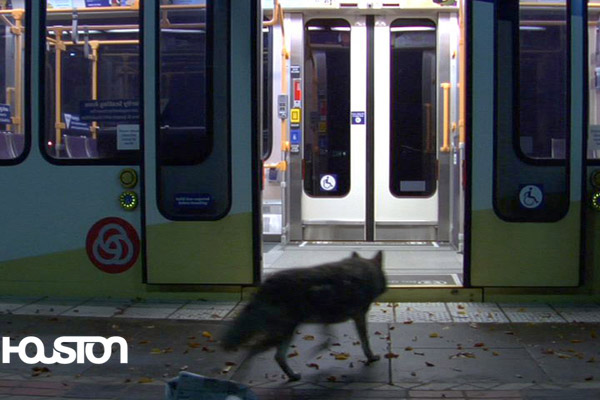 PASSENGER
PASSENGER is inspired by the true story of a wild coyote that rode the MAX light rail commuter train in Portland, Oregon, on February 13th, 2002.

"One of the most adaptable animals in the world, the Coyote can change its breeding habits, diet and social dynamics to survive in a wide variety of habitats... it has adapted readily to the changes caused by human occupation and, in the past 200 years, has been steadily extending its range."

Unfortunately, PASSENGER is not being screened at the moment. Check out the trailer, though - looks like a great film.
Visit:
PASSENGER

Comme des Garçons SHIRT
19. March / Jörg / Accessories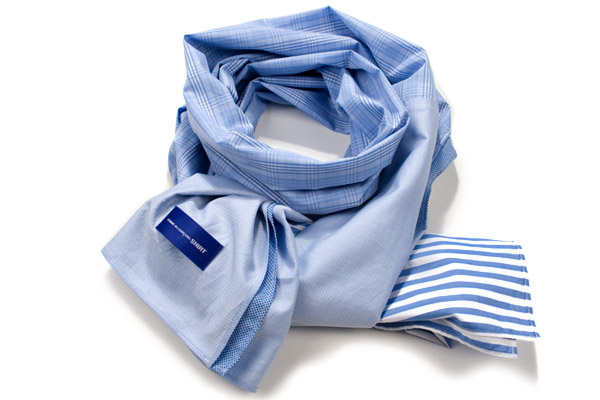 Comme des Garçons SHIRT: Scarf
Five shirts in one... scarf.

Two weeks ago I walked into Comme des Garçons in Paris with a friend. We only had 10 minutes, we were having a discussion and someone we were supposed to be meeting (after those 10 minutes) rang me at the same time. So I couldn't really focus. However, I did notice this scarf by CdG Shirt which hit the bull's-eye on my target for scarves. I have been looking for one made from shirt fabric for ages in that color. My favorite so far has been the Living Mutants which I will retire for the summer now.

This CdG scarf truly was a lucky find and one of the quickest purchases for me so far - from seeing, to picking up, to paying, to leaving the store. In-and-out in less than 10...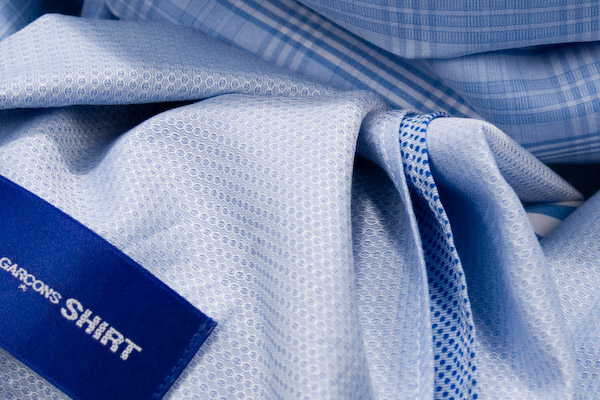 Visit:
Comme des Garçons / DSM

L.L. Bean - Fly Fishing Chino Shorts
16. March / Jörg / Apparel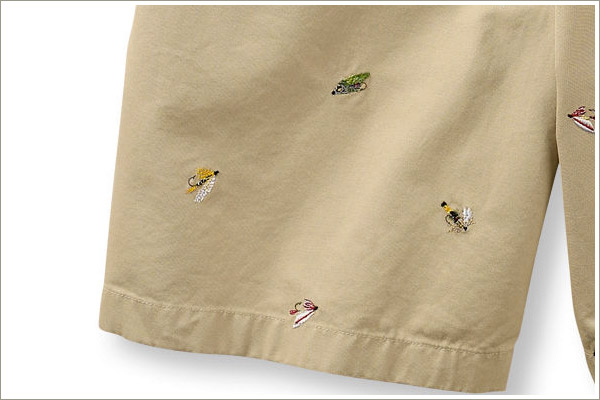 L.L. Bean - Fly Fishing shorts
If you follow me on Twitter, you might have noticed my "Fly Fishing" comment a few weeks back...

Due to information that I gathered in mid 2009, I assumed that fly fishing might become some sort of a trend in 2010. Visvim previewed it's range of "Claudius" items, two spot items, a down jacket and vest,with actual lures right after Christmas. The Claudius shirt - with similar detailing - should be dropping soon, too. And then there are these shorts by New England's favorite L.L. Bean. Once again: fly fishing, 2010 - now it's official...!
Visit:
L.L. Bean