New York University Bookstore
26. September / Jörg / Souvenirs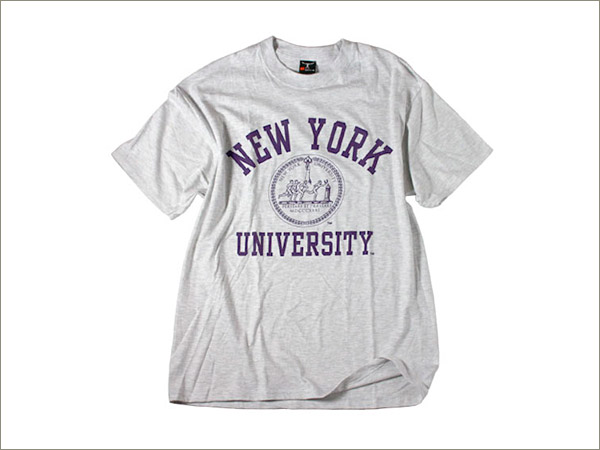 NYU - Crest T-shirt
Souvenirs.

A few weeks ago I had the chance to visit New York after not having been for a few years. Looking for a few smaller things to take home with me I went to the NYU bookstore on Broadway. The size of this space is enormous and so is their selection of souvenirs (but also textbooks – it is a university, after all...). Among my favorite items were the basic NYU athletic club T-shirts on Champion blanks as well as the crew sweats in heather grey with NYU's signature purple-colored print.

What I liked most is that you can only purchase these goods in that store or online if you're based in the US.
Visit:
NYU Bookstore

Das Neue Kubitscheck
06. September / Jörg / Food
Das Neue Kubitscheck - Interior
Sweet Tooth.

...I have one and next time I'm in my hometown of Munich I will have to / need to / must immediately stop by at "Das Neue Kubitscheck". Just from looking at those pastries I am getting a sugar rush. But then the interior is also well worth the visit.

Thanks to Saša and Christina from Designliga - who are responsible for the interior and CI - for the tip. Or not? Argh...
Visit:

Das Neue Kubitscheck |

Via:

Designliga

Undercover
05. September / Jörg / Fashion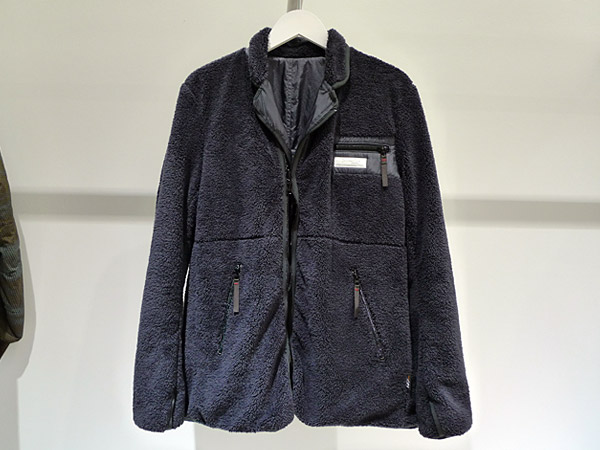 Reversible Fleece Blazer by Undercover
Addiction...

There are pieces that I simply cannot avoid picking up for my collection of jackets. This season one is the reversible blazer by Undercover. It reminds me of the classic Retro X fleece by Patagonia (which I yet have to find an original of...) that, after years of wear, has been cut up and re-styled as a blazer. A very unique jacket that will see a lot of wear in the coming months; fall in Berlin has already started...

Stop by at Firmament if you'd like to take a closer look.
Visit:
Jun Takahashi (Honeyee.com)

Tim Flach
05. September / Jörg / Photography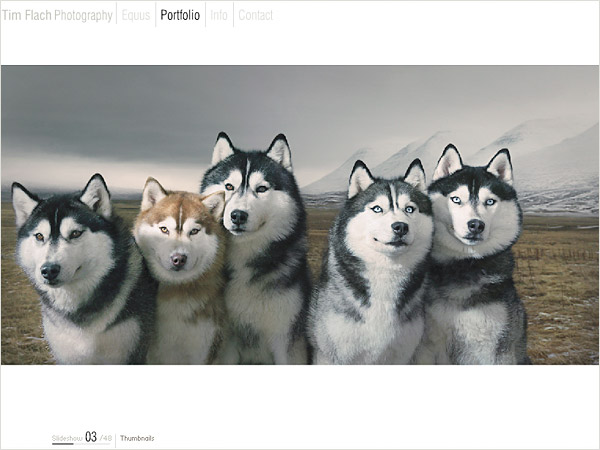 Tim Flach Photography - Website
More animal photography: Tim Flach.

The current issue of Intelligent Life, the quarterly magazine by The Economist, had a great story on Tim Flach's photography of dogs. Most interesting to me were the 'behind the scenes' facts on how some of the photos were staged. The Siberian huskies pictured above for example are so competitive according to the story that they will resist arranging themselves in a line: there is no clear pecking order. For the picture, their owner is lying behind them, keeping them in place with leashes. My favorite image that can also be found on Tim Flach's website is that of a Hungarian sheep-herding dog, a Puli, in full speed pacing towards the camera.
Visit:

Tim Flach |

Via:

Intelligent Life