Firmament 'Kibou' T-shirt
31. March / Jörg / Japan Relief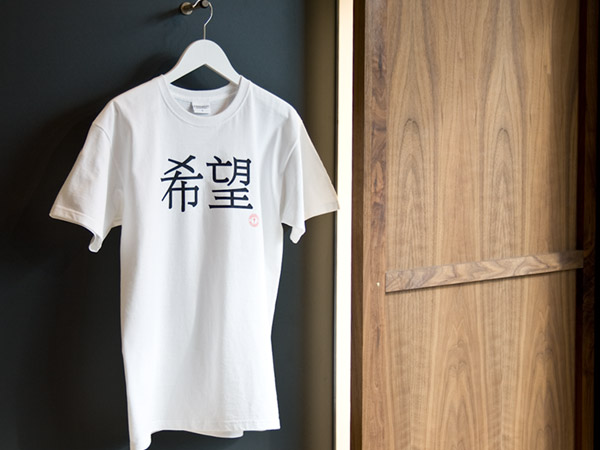 Japan Relief T-shirt.

As you know, many of our brands at Firmament are designed and produced in Japan. Over the years we were fortunate enough to be able to travel there many times and had the pleasure of meeting the people behind these labels. After the earthquake and tsunami hit Japan, we received note that none of our friends took harm, however, a great part of Japan was devastated and it will take months and years to rebuild.

In order to raise funds for relief efforts in Japan, we have produced this special Firmament Hope T-shirt. All proceeds of the sales will be donated directly to the Red Cross.


The New British Magazine
30. March / Jörg / Printed Matter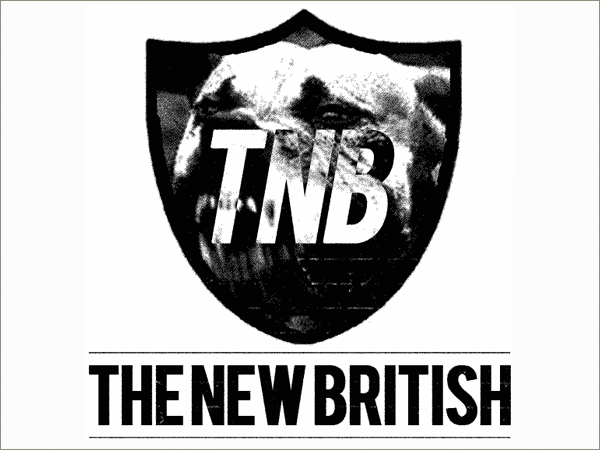 The New British, launching shortly.

No speculations, just two names and a quote: Neville Brody = Art Director, Kez Glozier = Editor.

"We've got massive bollocks! The New British is a documentative platform for British cultures and passions and is quintessentially British in its attitude, style, humor, gritty realism and sharp wit." – TNB

Sounds promising...


Anna Sykora Porzellan
28. March / Jörg / Art & Design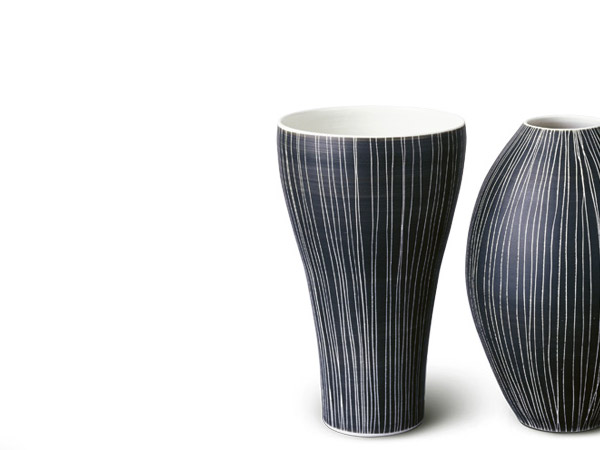 Photos: Bernd Kuhnert, Christoph Harder
Anna Sykora produces great works of porcelain at her studio in Berlin.

My parents are fans of ceramics and porcelain but this area has never struck me as interesting except for medieval religious art or my ever growing collection of souvenir mugs (most notably the Neighborhood skull mug...).

I discovered Anna Sykora's website by accident but was immediately fascinated by her work. Even though her pieces are handmade, the designs which I find the most appealing have a somewhat industrial feel to them. Only the irregularities in the patterns disturb the otherwise flawless shapes... in a good way that is...

As mentioned, ceramics aren't really my field and I do not intend to enter another domain of collecting. However, one does need one or two vases in his/her apartment so I'm happy to have found at least one (yet to be purchased...) that complies with my aesthetics 1:1.


Dan Holdsworth "Blackout"
27. March / Jörg / Art & Design
Photo: © Dan Holdsworth
The Nordin Gallery in Stockholm presents "Blackout", Dan Holdsworth's first exhibition in Scandinavia.

"In Blackout, Holdsworth presents photographs taken in Iceland, a volcanic otherworld where day is night and ice is sooty pitch, Holdsworth's negative images are literal double inversions; their black and white clarity negates all natural logic.

The effect is that of the sublime made modular and spectacularly tangible: glaciers transform with sculpted solidity, as if they could fit in the palm of a hand, escarpments buckle with the scratchy translucency of glass, containing prisms of spectral hues, and expanses of atrementaceous sky bear down, suffocating as all consuming voids.

The actualisation of Holdsworth's images is made no less delusive; these photographs are more suggestive of hand-crafted media. Their strange aesthetic, like diagrammatical etching, merges ideas of new world exploration and futurism, that delve into the realm of almost pure abstraction, as illusively textured and gestural as painting, conceiving terrain as a palpable geo-psyche surface, a synaesthetic confusion between sight and touch."


Red Wing 101 Postman Oxford
26. March / Jörg / Footwear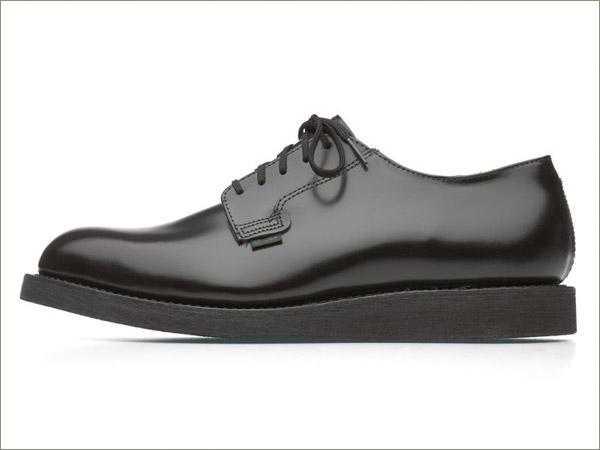 Red Wing 101 Postman Oxford (photo: Manufactum.de)
Spring shopping...

I just got back from a quick (online) window shopping tour. At Manufactum I came across these beautifully shot Red Wing 101 Postman Oxfords which I had seen some time earlier as Chukkas.

I can't exactly explain why but to this day I have not bought a single pair of all black dress shoes. Maybe because there weren't that many occasions that required this type of footwear? Maybe I wasn't 'ready' yet... So, the above aren't really dress shoes but for me certainly a step in the right direction.


Supreme, London...
23. March / Jörg / Video
2011.

Short video filmed by Gurnteam for One Trick Pony via David Farrell via Andy Freshney.


Golden Sun Movement: 'ON'
22. March / Adrian / Design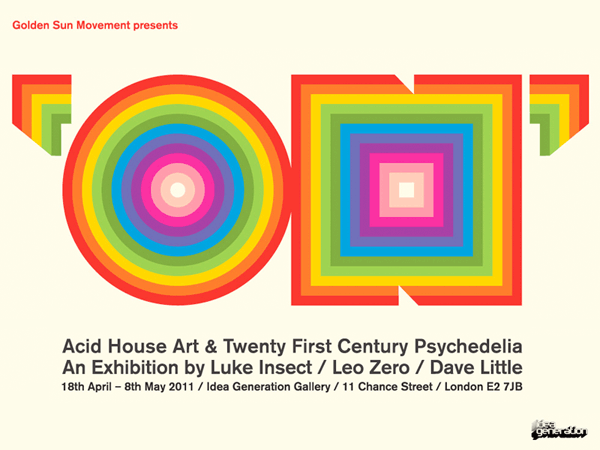 ON Flyer
Acid House Art & 21st Century Psychedelia.

From the legendary UFO club nights of the 60s, the house music explosion of the 80s and to the 90s Balearic scene, otherworldly sounds have always intertwined with visual art and design. Nowhere is this better exemplified than in the works of Luke Insect, Leo Zero and David Little; including original flyer designs for club night Spectrum, record sleeve artwork for Paul McCartney and other commissions for the likes of Time Out and Red bull to name but a few.

ON will display not only a selection of the artists' originals and back catalogue works but also bespoke site-specific creations inspired by the converted warehouse space of the Idea Generation gallery. The mixed media creations will be made as a trio and individually. Featuring eye-bending perspectives, shocking colours and a pastiche of styles including Victoriana and Pop Art the show resonates with vivacity.

Golden Sun Movement: 'ON'

Wednesday 20th April – Thursday 8th May 2011

Private view: Thursday 21th April 2011
After party at The Book Club, 100 – 106 Leonard Street, EC2A 4RH, 9pm-3am
Richard Norris, Leo Zero, Stuart Hogg, Sean Rowley, Pete Fowler (Monstersim)

Idea Generation Gallery
11 Chance Street
London E2 7JB


Blackberry Torch
20. March / Jörg / Tech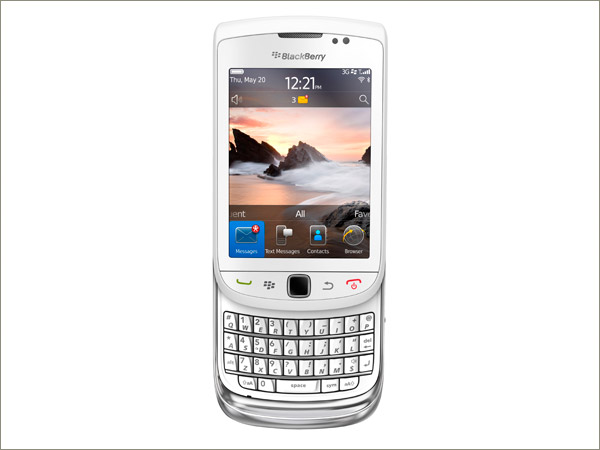 Blackberry Torch
Work vs. Play.

I'm not a tech-nerd and this is not a tech-nerd entry. It's simply a tip for those people who have never considered buying a Blackberry because they couldn't break with the almighty Apple.

I have had the iPhone for two years and love(d) everything about it except for its keypad. My eye-hand coordination is relatively well developed but this thing showed me my limits. Having switched from a Palm Treo it's safe to say that in regards to work efficiency the iPhone was a complete failure for me. What I considered a failure of previous Blackberry smartphones, on the other hand, was the screen/keypad size ratio and the relatively weak internet/web capabilities.

The Torch came as welcome alternative to the iPhone, even more so as many/most people who switched to the iPhone 4 were very unhappy with a lot of things... I knew that a new, more brilliant screen, an HD camera, or longer stand-by time wouldn't have helped me get over the fact that the keypad was still from hell. The Torch (!) has a brilliant and big screen (also touchable) and - yes! - a proper keypad.

Having (actually...!) worked with the Torch for two weeks now I can highly recommend it (an announcement not paid for by RIM). If you had similar problems with the iPhone as I did, you might want to consider switching. And, yes, you can easily synch your iTunes data.

Charade
18. March / Jörg / Style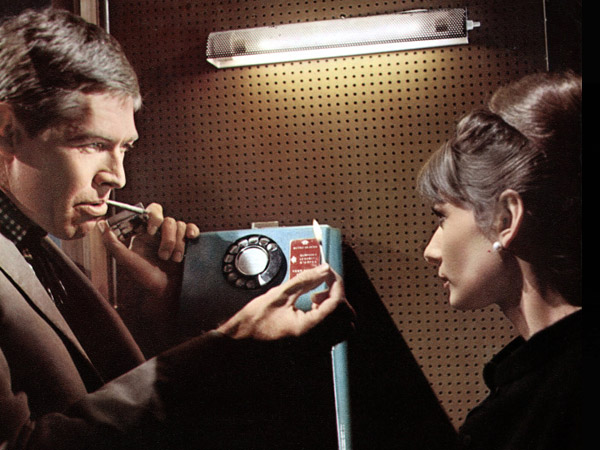 James Coburn & Audrey Hepburn (photo: Cinema.de)
1960s (movie) style.

Charade aired during TV channel arte's Fashion week special, highlighting three women of the 20th century who were style icons of their time. In this comedic thriller Audrey Hepburn's character is dressed by French couturier Givenchy and equipped with Louis Vuitton luggage and Goyard handbags. While Hepburn receives most of the attention from a stylistic point of view, her male counterparts – notably James Coburn in a light brown corduroy suit, gingham button down and narrow necktie – appear equally refined in their attire (unfortunately, as a villain, Coburn doesn't make it through to the end of the film when he could have grabbed Hepburn as the much cooler husband-to-be).

Not only does Charade offer a few glimpses at 1960s style – great also: the skiing resort scene at the beginning – but also takes the viewer to the streets of Paris, shows the characters in offices, hotel rooms, and apartments. With the current hype surrounding Mad Men, obviously this movie is the 'real deal'.

Besides the style of this movie its charm also lies in the somewhat surreal dialogues and its odd storyline. Check out a short clip below and/or get the DVD.

Simplicity Super Studio
15. March / Jörg / Design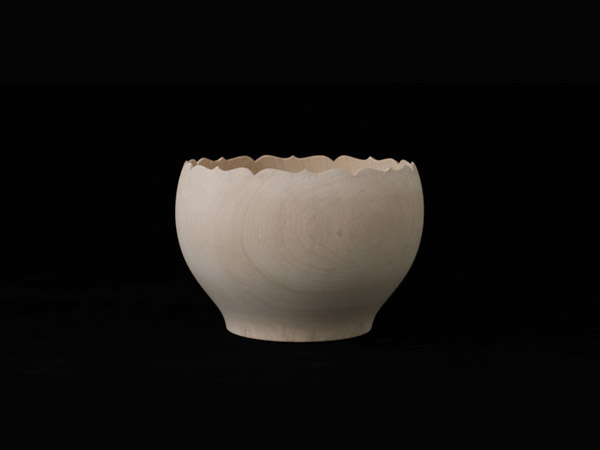 Simplicity Super Studio - Wooden Bowl
Japan.

It is not a secret that I am a big fan of Japan and not only because of a streetwear brand from Tokyo that I was after in the early 1990s. Having made several trips to major cities but also more remote destinations such as Kagoshima in the South, I was fortunate enough to experience more diverse aspects of Japanese culture as well which I became to value quite highly over the years.

Before my trip last September, a friend of mine suggested I visit a few of the more hidden highlights in Tokyo. One of them being Kurabu in Meguro. Unfortunately, I didn't make it at the time but after having seen some of their products online, I made definite plans to visit during my next stay – Which has become a rather distant prospect in the wake of the horrible catastrophes in recent days.

The above is a wooden bowl to be found in Simplicity Super Studio's collection available at Kurabu. Check out their website for more of their impressive pottery, ceramics and furniture. Hopefully I'll be able to visit Japan, Tokyo and this store sooner rather than later... In the meantime: All the best to our friends Japan!