C.P. Company / Aitor Throup
27. April / Jörg / Video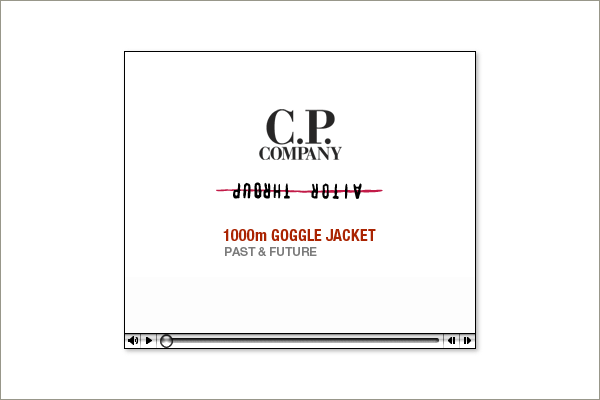 1000m Goggle Jacket
Videos from the C.P. Company / Aitor Throup exhibition in Milan.



We have just uploaded three films that were shot in Milan during the 1000m Goggle Jacket exhibition in Milan. You get to see the 20 Jackets installation, an interview with Aitor, as well as a sneak peek at his 20th anniversary Goggle Jacket.
Visit:

YouTube / Beinghunted |

VIEW:

Feature

C.O.M.B.i. Records
25. April / Jörg / Music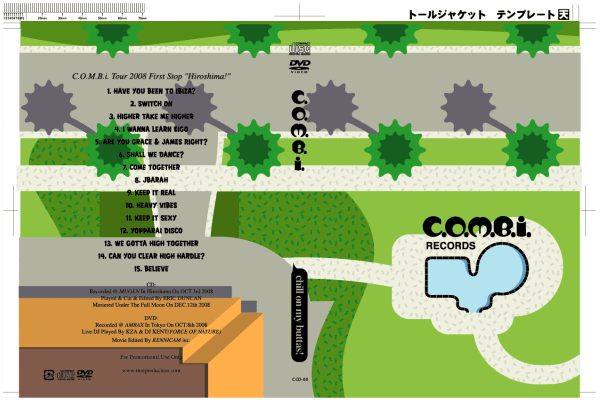 C.O.M.B.i. Records CD/DVD package
C.O.M.B.i. Records presents the brand new CD/DVD package featuring music and footage from their 2008 Tour.



Our good friend Kaos stopped by the other day and introduced us to DJ Kent from Force of Nature . Out of his backpack Kent pulled a promo of the C.O.M.B.i. Records CD/DVD package containing music and video footage from their 2008 tour in Japan. The mix CD is a live recording of Eric Duncan's set at Mugen in Hiroshima on October 3rd last year, while the DVD features footage from their stop at Amrax in Tokyo on the last night of the tour. A few more names also appear in the context of this project: the C.O.M.B.i. logo was designed by Paul T from Sarcastic and the sleeve by no other than Skate Thing. The package is available from a few select outlets shortly (we'll have ours in a few days, too...).
Visit:
MySpace/C.O.M.B.i. Records

WTAPS Polar / Vest. Field. Poac. Boa
18. April / Jörg / Fashion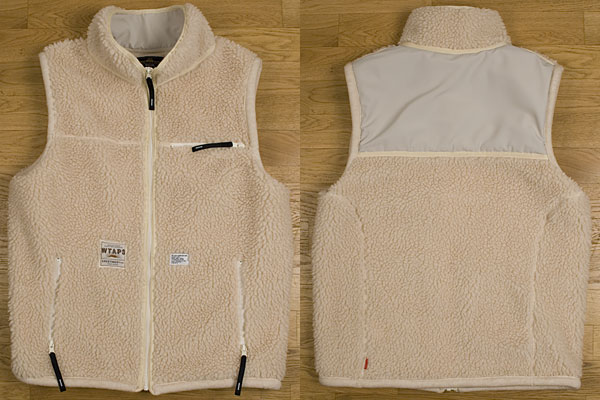 09/1st TSDT-JK-M01 / WTAPS Polar Fleece Vest
New favourite item - WTAPS Polar Fleece Vest.



Some pieces of clothing need to age - or you need to contemplate for a while until you recognize the value of them. Buying wholesale is the sames as retail, you only have a very short period of time to evaluate whether to purchase or not. In retail, however, you get a second chance if you pass on something - you can go back to the shop. In wholesale you don't get that chance. You either buy and get it delivered (half a year later) or you don't...

When I saw the Polar Fleece Vest by WTAPS in their S/S exhibition last year I felt ambivalent. On the one side I was still looking to get the 'original' Polar Fleece jacket from Patagonia, on the other hand, this vest seemed even better. But then buying it for the Summer? I ordered it after all and when it arrived, thankfully the weather also changed so that I could try it out right away. And I don't regret getting it one bit. WTAPS improved every aspect of the original and put 'tons' of details on their version. I guess my decision last year was the right one. I know that now.
Visit:
WTAPS

Clemens en August
17. April / Jörg / Fashion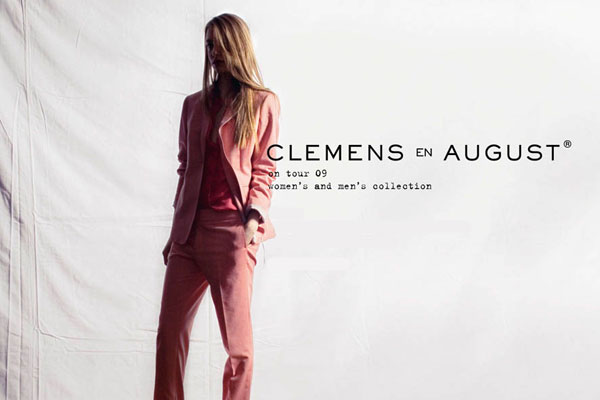 Invitation
Clemens en August is coming to Berlin for the preview of the women's and men's S/S 2009 collection.



In Berlin, Clemens en August will set up their temporary showroom from Thursday, April 23rd until the 25th at Galerie Sprüth Magers, Oranienburger Str. 18. While other labels operate expensive flagship stores, Clemens en August are re-investing what they are saving through their touring sales exhibition back into the design, the fabrics, and the production of their collections. Great concept, great results!
Visit:
Clemens en August

Stüssy Deluxe
14. April / Jörg / Fashion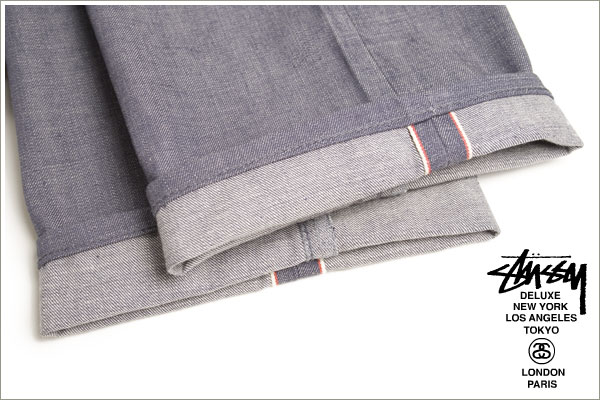 Stüssy Deluxe, Japanese Denim
Stüssy Deluxe Spring/Summer 2009.



I found it a bit sad that this project appeared out of the blue with no further explanation or background story. When we picked up the first collection for A/W 08 we had been instantly convinced by the materials, the construction, the more mature approach as compared to the younger main line. Unfortunately, we felt as if we were among the only ones to think so after the collection was in our store. Maybe, and I think this could be the main reason why Stüssy Deluxe didn't catch as much attention at the time, it simply lacked a proper introduction? Where did DLX come from, what was the intention, why the higher prices? Customers might not have expected what Stüssy Deluxe actually delivered and still delivers...

For S/S 2009 we've picked a fine selection of goods again - like the amazing 10oz Japanese selvedge denim pictured here. The color is simply great, the weight perfect for the warmer season. Hopefully some people will share the love and interest for DLX so that it'll continue for plenty more seasons.
Visit:
The-Glade

Union / Halo Man
13. April / Jörg / Design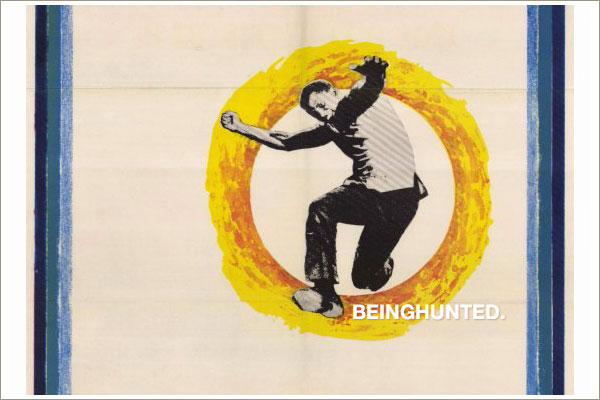 Union Halo Man - inspiration...
Before the Box Logo there was the Halo Man.



Union NYC and LA have brought back their Halo Man tees! This design evokes some of my best memories of New York in the early 90s. Back then the tiny store was like an outpost in Soho, quite a distance away from X-Large, etc. Union did carry the first Casio G-shocks outside of Japan, they had the Electric Cottage range, Neighborhood, Duffer of St. George from London, and always a fine selection of odd/obscure T-shirts. My favorite, however, has always been their own design, their Halo Man - the inspiration for which you see above.

Union NYC celebrates its 20th anniversary this year. Congratulations and all the best for the next decades!
Visit:

Union NYC |

Visit:

Union LA

Nike Footscape Woven Microstripe
13. April / Jörg / Footwear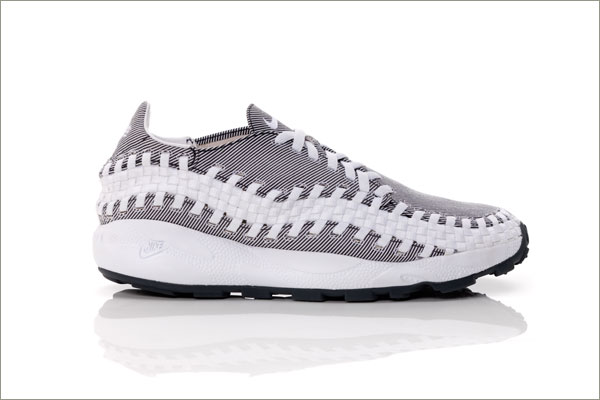 Nike Footscape Woven Microstripe
Nike scored a winner with the Footscape Woven - and especially with the now legendary The Hideout aka "Hamster" version that was released two years ago.



This Spring and Summer, the Nike Footscape Woven re-appears. First up is a canvas edition produced in a microstripe canvas and later on, as part of the Live Strong campaign, a modified Hideout colorway with yellow sole and black pony hair (?) upper will be released. The Footscape Woven Microstripe was launched in the Asia/Pacific region earlier this month and is set to go on sale in Europe towards the end of April through Tier 0 accounts.

As of now, this model will not be released anywhere else in the world. Which is great news since Europe seems to be on the dark side of the moon for most releases anyway.

Speaking of exclusives - the Nike Wovens (as in original Wovens) that were seen in a black and a white colorway recently, will reach UK sneaker giant size? shortly and, yes, exclusively...
Visit:
Nike NSW

Original Fake - A/W 2009
11. April / Jörg / Printed Matter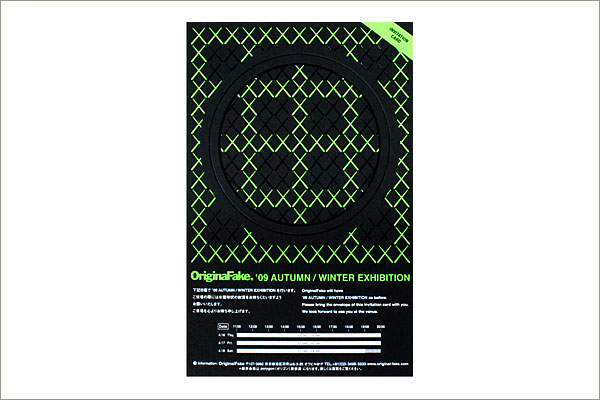 Original Fake invitation
As an avid collector of everything printed I am always happy to receive mail from Japan...



The above invite doesn't give anything away in regards to the upcoming A/W collection. However, it does create a mood, doesn't it? Whenever I get one of these I am really excited: a) because I'd surely like to go to the exhibitions (in this case I can't) and b) because the execution is always immaculate. How much good design can you squeeze onto one post-card sized piece of cardboard? A lot - and this is just the front!
Visit:
Kawsone

Nissan Cube
11. April / Jörg / Design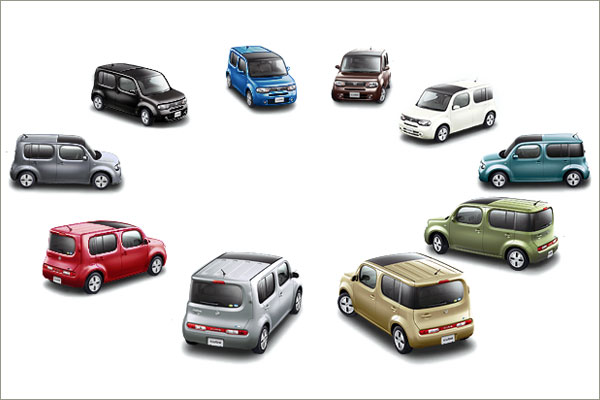 Nissan Cube color palette
It took Nissan almost ten years to bring this car to the markets outside of Japan... Why?



The Nissan Cube might be the perfect anti-car. Or simply a perfect car? I don't know why this automobile is so appealing. Maybe because the shape is the most basic one can imagine for a car. Maybe because we all drew cars like this when we were little?

I remember first seeing the Cube in some Japanese magazine years ago. The feature showed people who had transformed their Cubes to flea-market stalls. Some Cubes hat custom interiors, some had rails mounted to the hatch for hangers. Surely, the clothing on display was all vintage Bape, Goodenough, etc. - maybe this fact added to the appeal of the car itself? In any case, the Nissan Cube is finally reaching Western markets this year. Apparently, a black version had a 'supporting role' in one of the most recent episodes of the highly popular TV show "Heroes". You might have also caught a glimpse of it on the cover of Intersection magazine some weeks ago.

I am counting on Nissan not to mess with the Cube for its European relase... and I am ready to test-drive!
Visit:

Nissan Japan |

Visit:

Nissan Germany

Sophnet. & Uniform Experiment A/W 2009
11. April / Jörg / Fashion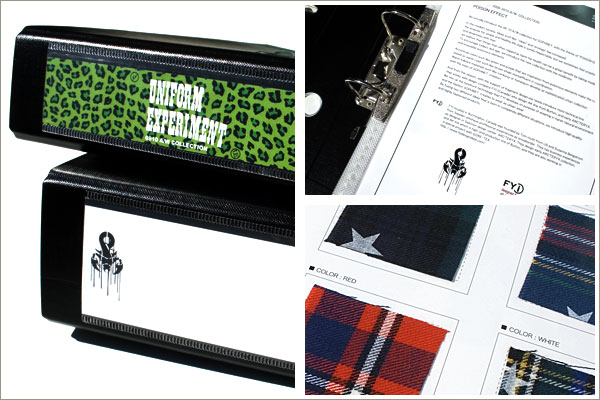 UE & Sophnet: linesheets, fabric samples
While the order season for 'the rest of the world' has ended almost a month ago, Japanese labels have only just begun with the exhibitions of their A/W 009-010 collections.



Unfortunately, there was no opportunity for us to visit the exhibitions by Sophnet and Uniform Experiment this month. In order to be able to place our order, we were sent two large folders of all the available products. Each piece is shown as a detailed line-drawing complete with fabric samples for all available (!) colorways. Now it is up to us to put together our selection from the hundreds of items in both collections. Not that easy, especially when you know that everything is 'that good'.
Visit:
Sophnet.

Maison Martin Margiela 20 in Munich
10. April / Jörg / Fashion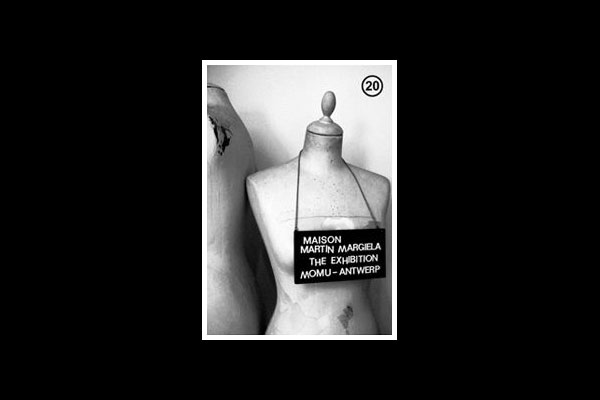 Maison Martin Margiela 20
Initiated and curated by the Mode Museum in Antwerp, Maison Martin Margiela 20 moved to Munich's Haus der Kunst in March.



Two weeks ago I spent three hours at Munich's Haus der Kunst. The best three hours in one museum that I can remember. I saw Gerhard Richter's "Abstrakte Bilder" exhibition, the first and most comprehensive collection of abstract paintings. Afterwards I headed upstairs to see "Maison Martin Margiela 20".

Even if you have been following MMM's evolution over many years it is almost impossible to keep track of all of the ideas, innovations and highlights that Margiela has been producing. This exhibition, together with an excellent catalogue and DVD, offers a detailed and thorough view on (and into) MMM's work. Walking through the space with its separate rooms and hallways, the viewer is literally guided through the Maison Martin Margiela: design, materials, construction, collections and collectors, stores and events. At one point one forgets that this is an exhibition; the look and feel is more that of an office or showroom.

If you are interested in seeing where many of today's ideas in fashion originate, the Maison Martin Margiela 20 show is a must (and an eye-opener at that).
Visit:

Haus der Kunst |

View Pictures at :

Lea Loves

Beinghunted v6.0
10. April / Jörg / General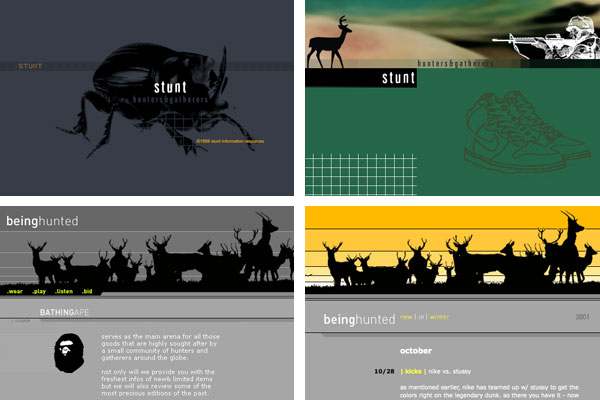 Screenshots: Stunt & Beinghunted 1999 - 2001
1999 > 2009



Ten years ago, I spent a similar day like today - putting together the first version of an online magazine whose working title was "Stunt / Hunters & Gatherers". It took me two more years until the site - which I then called Beinghunted - finally went online. I just couldn't settle on one concept and design. Then, one day in October 2001, I finally decided that 'conceptualizing time' was over, something had to go up. After only two days, most of which were spent assembling that little flash animation in the header, Beinghunted v1.0 went online.

The format I chose was a very basic list of news with links and pop-up windows to display images. We are all quite familiar with this layout today as it resembles the most basic concept of a blog. A fact that back then I surely wasn't aware of... Beinghunted grew into different directions: Features, a girl's section, a small gallery, and also our own shop which is now The-Glade. Most of my time during the past 3 years went into building The-Glade and Firmament, our brick-and-mortar shop in Berlin.

With this the 6th version of Beinghunted, I am going back to the initial concept which allows for quicker and more frequent updates. What you see here is a static BETA version with most sections and the archive still under construction.

Stay tuned for the fully-functioning BGHD shortly!
Visit:
Beinghunted v1.0