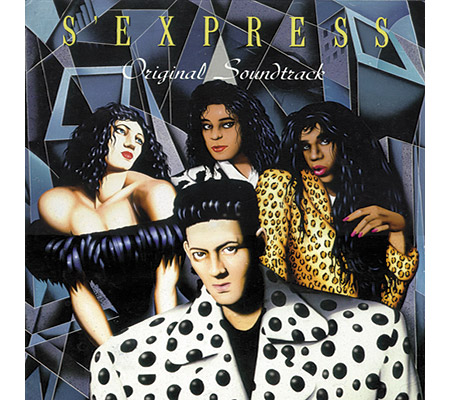 Music & Design




Please tell us your thoughts about your music habits:


Daytime: XFM / ROCK Stations
Work: As Above
Evening: That's when I work so anything goes...
Night: Silence
Travel: A cacophony of race tuned V Twin engine noise...Joy!!



How did you get into music-related design?


I met a friend called Carl Bonnie who started one of the UK's earliest white hip hop bands called "Renegade Soundwave", which led me to meet the owner of 'Rhythm King' records Martin Heath. Next thing I know I was designing for all the No.1 bands ..Bomb The Bass, S Express, etc..



Assuming that you're doing 'regular' design jobs, too, how do these differ from your work in the music business?


Regular jobs have taken a back seat due to my 'Votan' label & my "Rockers Delight" new designs. But if its heavy on illustration then that's the work I seem to attract, and am always happy to entertain any potential projects.



Your graphics all look hand-made. You probably started designing before the heavy use of Illustrator kicked in. How did you work then?


I had a 'PMT' Camera room for print ready flat A/W with a young junior I used to shout at, plus we used a typesetters down stairs for all copy & lettering. I was self-taught & very savvy with an airbrush all at the age of 21....EVERYTHING was by hand..Remember if you needed a fading 'vignette' you had to mask it out to airbrush & create it ...now I can press a button & have a billion versions in 20 seconds. It's all been forgotten now, but I wouldn't go back there...no way!!