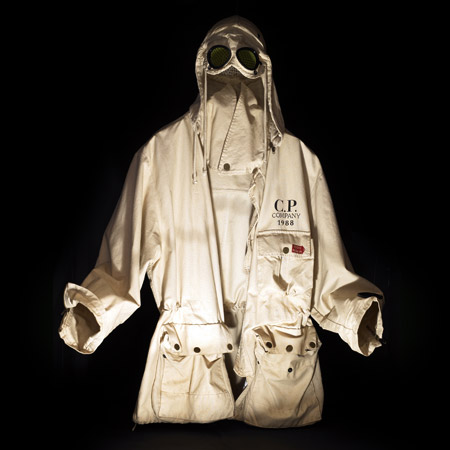 PAST: 1st Goggle Jacket - '988



The Mille Miglia Car race, was a one thousand miles open-road endurance race that started in 1927. From 1977 until nowadays, the name was revised in 'Mille Miglia Storica', with all competing cars being pre-1957.



In 1988 C.P. Company sponsored the race and for this special occasion Massimo Osti exclusively designed and produced, as a promotional piece for the Mille Miglia competitors, the very first Goggle Jacket. This first version was personalized with the unmistakable red arrow of the 1000 Miglia® logo and featured the hood with incorporated goggles and the watch viewer placed on the left wrist.




PAST: 20 Goggle Jackets



The Past and Future exhibition features 20 archive pieces including this very first jacket. A way to celebrate C.P. Company's route through the different steps of this iconic item which, season after season, has been subject to continuous transformations and experimentations.

The exhibition includes Goggle jackets designed by Massimo Osti, Moreno Ferrari, Alessandro Pungetti, and the 20th Anniversary edition designed by Aitor Throup.